Back in October 2018, Indeed handed staffing agencies their very own version of a pink slip. Stating third-party recruiters must now pay to appear in search, the free lunch was officially over. The move was made to "improve the job-seeker's experience."
"Jobs sent to Indeed sites in the U.S. and Canada from recruitment-based companies will no longer be eligible for inclusion in organic search results," said Indeed's director of search quality Matthew Lewis. "They will, however, continue to be eligible for promotion as sponsored jobs."
Boston-based startup Jobiak has seized the opportunity and is appealing to those agencies affected by the move, essentially saying, "Come on over, the water's fine." What's that saying about one man's trash being another man's treasure?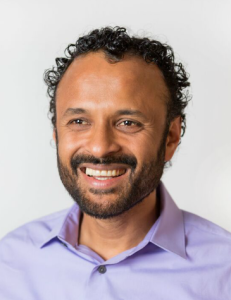 Calling on agencies to make an "Indeed swap," Jobiak promises to put those same job postings that Indeed doesn't want on Google for Jobs, Google's answer the vertical job search. For the company whose sole purpose in life is to help employers get jobs onto Google, it's an appealing pitch.
Jobiak says the program will help the nearly 13,000 staffing and recruiting companies in North America impacted by Indeed.com's new policy. Jobiak is giving staffing agencies up to 25 job postings for free as well as offering a free migration service. The startup says taking advantage of the "swap" will help staffing agencies replace Indeed traffic immediately.
"Since Indeed's announcement in October, staffing agencies have been coming to Jobiak to move their jobs to Google for Jobs and start tapping into the hundreds of millions of job seekers who begin their search on Google each month," said Venkat Janapareddy, founder and CEO of Jobiak. "We created this new program to make it even easier for staffing agencies to accelerate their shift to Google for Jobs, which is a compelling alternative channel — and one that's growing rapidly — for reaching job seekers directly."
Admittedly, the "Indeed swap" stinks of marketing opportunism, but the fact staffing agencies need to find a replacement for the traffic they're losing is real. Many of them will be more than happy to replace that traffic via Google at no cost, or at least a relatively lower investment to what they'd have to pay Indeed.
As I reported back in November, Jobiak is available in a free version and breaks down into paid versions, with subscriptions starting at $15 per month and custom pricing for enterprise-level customers. It also offers a free trial for new uses. It has also launched a free job check utility for employers to see if their job posts are live on Google for Jobs or not.
Want more Jobiak? Janapareddy was a recent guest on my podcast.