Vangst is on a mission to double the amount of employees in the cannabis sector by 2022.
The cannabis industry is growing like, um, a weed, so the goal to double might not seem that lofty, but a little funding sure couldn't hurt. The 70-person company announced a Series A to the tune of $10 million, raising its grand total to $12.5 million. The financing was led by Casa Verde Capital.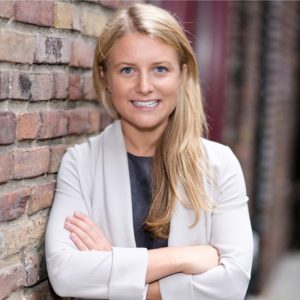 "This has been a tremendous journey and we couldn't be more excited to continue down this path with the support of our clients and investors. From permanent placements to on-demand, gig employees, Vangst makes the process of connecting cannabis companies with high-quality employees seamless, efficient, and cost-effective," said Karson Humiston, founder and CEO of Vangst. Humiston launched the company while still in college.
By all accounts, the marijuana industry presents a tremendous growth opportunity around the world, even in the U.S., where recreational use is still illegal as far as the Feds are concerned. Companies dealing in the green trade have quoted the market to be anywhere from a $150 billion opportunity to $500 billion.
And where there's that kind of growth, you'll typically find employment sites popping up, looking to take advantage of the market and turn that into greenbacks. HerbForce is one my favorite names to come along recently.
The company launched in 2016, and evolved into a traditional staffing firm. "[Our recruiters] started pulling in people from the tomato and tulip and big commercial agriculture who've grown [plants] in big state-of-the-art greenhouses and could bring important skills to the table," Humiston told Techcrunch. "We also brought in recruiters to just focus on the retail side of things."
They quickly turned into a 25-person agency, but say a greater opportunity to scale with an on-demand resource. That's why it introduced Vangst GIGS in the summer of 2018. It's similar to Pared or Snag, by being the middleman between gig worker and employer. The company says nearly 35 percent of all cannabis jobs are part time.
One thing that sets Vangst GIGS apart from competitors like Viridian Staffing and Ganjapreneur, however, is it's the only fully compliant and insured on-demand employment service in the cannabis space. The platform qualifies both employers and employees, as well as facilitates the exchange of payment.
"With new growth capital in hand, we plan to capitalize on the strong acceptance in Colorado and California of our on-demand platform, Vangst GIGS, and accelerate its rollout to 10 more markets in the United States and Canada over the next two years," said Humiston. "In addition, we will continue to strengthen our leadership team and technology platform to help drive our ambitious growth plans."
Vangst GIGS is currently available in Colorado and California, with an eye toward adding 10 more states, as well as Canada, by the end of 2020. To date Vangst GIGS has placed hundreds of temporary employees responsible for providing 120,000 total hours of service to the cannabis industry.
The company says more than 600 leading cannabis companies are using its service throughout the U.S. Most of the openings are where recreational use is legal, but I see jobs in Illinois and Ohio, where recreational use is still illegal. It claims to have 200,000 job candidates on the platform, and over 10,000 candidates who have found a cannabis job through the site.
Job board startups are rarely an idea these days, but the cannabis industry offers a rare opportunity for the mere fact that most traditional employment sites won't touch pot jobs because of potential issues with the law. Jobs in the industry that get posted are typically taken down.
The lack of job-board competition has created a vacuum waiting to get filled by the likes of Vangst. However, if you prescribe to the notion that recreational weed will eventually be legal in the U.S., and assume every job board in the country will jump at the chance to get new cash from a rapidly growing industry, then the landscape for any niche player could get bumpy very quickly.