Time flies.

Believe it or not, it has been nearly 20 years since the first job-board commercials aired during the Super Bowl, the most coveted advertising air time in the world. The frequency of employment-related ads has largely been determined by the health of the economy, and many years there were no ads, but there have been enough to come up with a Top 10 list.

Here goes:

1. Monster – "When I Grow Up" (1999) was the first and still the best job board advertisement of all time. It was funny, emotional and thought-provoking. The idea of finding a job online was revolutionary at the time, and this solidified Monster's place as the leader in this brave, new world of work.

2. HotJobs – "Security Guard" (1999) aired the same year as Monster's and was arguably aided by its participation thanks to the comparisons. HotJobs was largely unknown at the time, and was rumored to have spent half its bank account on the ad. It was a gamble that paid off, as the company instantly became a top-three player in the job board game and sold to Yahoo! two years later for $436 million.

3. 84 Lumber – "The Entire Journey" (2017) is high on my list for a number of reasons, but the fact that it represented an evolution from job sites advertising on the world's biggest stage to an employer buying ad time is paramount. It also spoke to a post-election world where wall-building was at the forefront of our national dialogue. It was also pretty nuts, essentially telling Mexicans to cross the border illegally and go to work, preferably at 84 Lumber, I guess. Interestingly, this storyline died a sudden death after the game, as the company opted for an entirely different message to appeal to prospective employees.

4. CareerBuilder – "Monkey Business" (2005) was unveiled mid-decade and America got to see CareerBuilder's office chimps for the first time. Not to be outdone by Monster's cute kids, CareerBuilder made a hilarious series of ads around these furry, dimwitted coworkers. Life was good for the job board business, and this ad encapsulates the time period. PETA wasn't pleased, however.

5. CareerBuilder – "Hey Dummy" (2009) is this high on my list for no other reason than it's funny as hell.

6. Audi – "Daughter" (2017) ran the same year as 84 Lumber, but no one could've guessed that its message would be far more pertinent a year later. Amid "brogramming," sexual harassment scandals, and pay inequality in the news on a daily basis through 2017, this ad packs a very hard punch. (As the father of a young daughter, I can't help but get choked up every time I watch it.)

7. CareerBuilder – "Jungle" (2007) saw CareerBuilder really hit its stride with this Survivor-inspired ad that ends with all the workers doing their best lemmings impression and going off the side of a cliff. No one did comedy quite like CareerBuilder, and the ad still stands the test of time 10 years hence.

8. Monster – "Moose Butt" (2009) was subtle, yet affective. Monster showed CareerBuilder that it wasn't the only one who could garner a laugh, while also striking a cord with unhappy workers. Love the "totally rebuilt website" and "over a million jobs worldwide" tag at the end. Those were the days.

9. HotJobs – "Negotiation" (2000) had Samuel L. Jackson's voice in it. Not sure anything else needs to be said, but I'll add that the use of the then-cutting edge finger-clicker icon seems so antiquated today.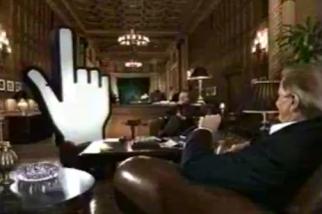 10. Kforce – "New Address" (2000) took aim at ads run by Monster and HotJobs the year before and looked to separate its high-touch service from the seedy world Internet sites. Love that it highlighted video interviewing 18 years ago.

 

Honorable Mention

Reebok – "Terry's World" (2002) wasn't pimping job postings, and it probably had little influence on people submitting resumes to Reebok, but it sure took the workplace to a whole new hilarious level.

Sadly, employment-related ads appearing on the Super Bowl are a dying breed. Getting a solid ROI through platforms like search engines and social media have overtaken the brand awareness initiatives of the past. And even though there's hope that more and more employers will take advantage of the event to drive brand and resume flow, it's not something I expect to happen at scale.

Now, pass the wings.