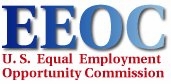 In a case with implications for both staffing firms and their clients, a federal appeals court has refused to stop the EEOC from gaining access to the contact information for thousands of employee and clients of Aerotek, part of Allegis Group, the nation's largest staffing firm.
Late last month the Court of Appeals in Chicago turned down without comment Aerotek's request to prevent the release of the names and addresses of more than 22,000 clients from 62 of the agency's offices nationwide. Aerotek has asked the court to reconsider its ruling.
An analysis of the investigation and related legal action by employment attorneys with Jackson Lewis said that regardless of the eventual outcome, it's a reminder that employers are still subject to discrimination laws even though they engage a staffing firm for workers. In addition, write attorneys Paul Patten and Jennifer Seda, "The EEOC perceives fewer investigative constraints when conducting an ADEA investigation than under Title VII and the ADA."
The investigation dates back to August 2013, when the Equal Employment Opportunity Commission began looking into Aerotek's recruitment and placement practices. Then, Aerotek voluntarily provided the EEOC with data related to placements and job requisitions, but removed client and candidate identification. In turning over the records, Aerotek acknowledged its own review "unearthed a few isolated incidents of employees acting in a manner inconsistent with the Company's policies and practices with respect to client referrals, and requested the EEOC's cooperation to look into those situations and devise appropriate remedies."
After conducting its own review, the EEOC claimed it found hundreds of discriminatory job orders. In support of its request for a subpoena for the names and contact information, the EEOC cited some examples, including one that noted the client was "looking for young energetic guys," and another  warning that "a person in their 40s or 50s would not be a cultural fit."
Federal District Court Judge Milton Shadur issued the subpoena in February, and reaffirmed it a month later, ruling against Aerotek. In doing so, he commented, according to an EEOC account, "[I]t would seem to me that having been alerted to the fact that some of these clients engage in activities that on their face are age discriminatory, that Aerotek might have a responsibility for doing some better policing of its own clients before it takes them on in that regard."
Aerotek did not respond to an email requesting comment. The EEOC declined to comment.