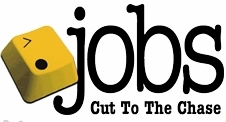 Saying SHRM has an "excellent opportunity to demonstrate its independence," a coalition of trade associations, job boards, and others is calling on the HR organization to reconsider its position favoring an expansion of the use of .jobs addresses.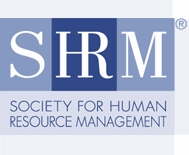 The two-page letter from the .JOBS Charter Compliance Coalition asks SHRM, sponsor of the .jobs address, "to exercise its oversight and enforcement duties and end Employ Media's non-compliant operation of the .JOBS TLD…"
Issued today, the letter follows this week's sharply worded reprimand from the Internet Corporation for Assigned Names and Numbers. Charging Employ Media, the administrator of .jobs addresses, and its partner SHRM with serving their own financial interests rather than the interests of the human resource community, ICANN declared Employ Media in breach of its agreement and gave it 30 days to make things right or face cancellation.
Employ Media posted a note saying it would "vigorously defend our position while we work with ICANN staff." Just what that means wasn't detailed. Employ Media said it would post a formal response later.
However, the agreement it has with ICANN says both sides can take the matter to arbitration, but before they do, they first "must attempt to resolve the dispute by cooperative engagement."
The Coalition letter appears to be asking SHRM not to wait, but "to reject Employ Media's non-compliant position and to make clear that Employ Media does not have your support for any such resistance to ICANN's clear and definitive findings."
As the policy sponsor for .jobs, SHRM had to review Employ Media's proposal to expand use of the address. Since SHRM and Employ Media first proposed the idea of creating the .jobs Internet extension several years ago, only employers using their real name or trademarked name could get a .jobs address. So ATT.jobs was allowed. But telecom.jobs was not.
In 2009, with the number of .jobs addresses topping out around 15,000, Employ Media began toying with the idea of using occupational and geographic and other names in conjunction with the extension. In the fall of 2009, DirectEmployers Association began launching a series of job boards with occupational and geographic names. It called the program its Dot Jobs Universe and had plans for hundreds of thousands of these.
ICANN investigated and sent letters questioning the use of these names, prompting a halt to the expansion of the program and forcing Employ Media to petition for changes. As the policy overseer and sponsor, SHRM convened a committee, which conducted hearings and reviews, and finally last June voted to approve the changes. The ICANN board also approved Employ Media's plan, despite a campaign lead by the .Jobs Charter Coalition Committee opposing the program.
In December, the board reaffirmed its decision when it decided not to reconsider its earlier vote, as the coalition had requested. But the victory for Employ Media was tempered by a directive from ICANN's board to its "President and CEO, and General Counsel and Secretary, to ensure that ICANN's Contractual Compliance Department closely monitor Employ Media's compliance with its Charter."
The Coalition's letter to SHRM notes that directive and says, "ICANN's breach notice simply reflects the fact that, in light of Employ Media's recent implementation of the Phased Allocation Program (i.e., the official launch of the Dot Jobs Universe), ICANN now has incontrovertible public evidence of material violations of the .JOBS Charter by Employ Media and its alliance partner, DirectEmployers."
"This issue presents SHRM with an excellent opportunity to demonstrate its independence as sponsor, and to compel Employ Media to comply with the spirit and intent of the Charter," says the letter signed by John Bell, chairman of the .JOBS Charter Compliance Coalition.
No response yet from SHRM, which wouldn't have received my request for comment until well after office hours in Washington. I'll update this post if SHRM issues a response.