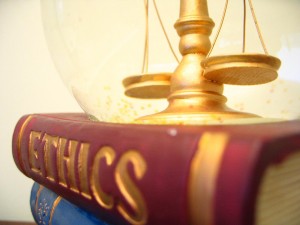 Recently, I read a discussion where people were sharing accounts of what they deemed unethical practices of third-party recruiters whom they had encountered. Just a few of the examples given included:
Beefing up salaries to include the maximum possible bonus that almost no one is capable of achieving.
Advertising non-existing jobs to build up a resume database.
Blasting jobs in LinkedIn groups and other online communities.
Recruiting candidates from current or former clients.
Requiring candidates to pay for their services.
"Doctoring" candidates' resumes to make them more suitable for a position.
Sending a candidate on an interview as a "slot-filler" when they don't really have a shot at the job.
(reminder: these were examples given by real people & are simply their opinions)
There are two schools of thought here:
These practices aren't necessarily illegal, though a few might be grey area practices. But some (like sharing jobs in online communities) are simply cost-effective methods of getting the word out. When done appropriately, of course!
Regardless of our argument on the ethics of any of these actions, the fact that this topic continues to surface itself from time to time is a notice that there is a major disconnect between the intended and perceived message of our industry to its target audiences. The best of intentions means nothing if the message being perceived by the recipient is poor.
I know that readers of Fordyce strive to run their businesses with the utmost integrity and it is unfortunate that there are recruiters out there who don't operate with integrity and honor and make it more challenging for those looking to do things right. I am interested in your thoughts on these issues. Whether it is right or wrong, it is a perception that needs to be overcome. Please share your feedback on some ways we can change this perception.