From the vendors comes news of acquisitions, product releases, and even a White House appearance.
Let's start with the product announcements.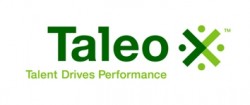 Taleo said it is incorporating collaboration tools and talent visualization capability into its Taleo Intelligence, available in the company's enterprise release.
Taleo's online description makes it clear that for companies who take talent management and workforce intelligence seriously, the new tools will simplify the information flow.
For one, the new "Conversation Hub" lets users drag and tag email discussions, linking them to a goal, competency, or development plan. Its visual orientation makes information available at a glance.
The "Talent Browser" is a visualization approach to organizational information and performance data. Visual search can be combined with filtering for various talent metrics like promotion readiness, risk of loss, and so on to find specific people or to take a high altitude look at a team or division or whatever.
For Taleo Recruiting, the company is now enabling users to easily post jobs to hundreds of social networks and track each one.
CareerBuilder for Employers

CareerBuilder launched a free mobile app it, appropriately enough, calls CareerBuilder for Employers. If you have a CareerBuilder account, the app syncs with it to let you do all sorts of things when you're not at your desk. For instance, you can email, call, and write letters to candidates; you can flip through your applicants, and save candidates to your CareerBuilder account.
The app supplements CBmobile, the company's mobile optimizing solution for corporate career sites. Says CareerBuilder: "CBmobile also enables employers to create a custom app that job seekers can download or revamp their current career site with mobile-friendly features, as well as Facebook and Twitter integration. Both solutions also include custom QR codes that can direct job seekers to career sites from an iPhone or Android device."
CareerBuilder for Employers is available on the iTunes store.
Now, a couple of acquisitions.
Doostang Acquired by Universum

Doostang, the fee-based career site for young professionals, was acquired by Universum Development, the parent company of global employer branding and marketing firm Universum.
The Swedish-sounding Doostang is headquartered in Silicon Valley, where it was founded barely six years ago. Universum, which sounds like one of those Valley startups, is headquartered in Sweden, has some 1,200 clients, and is more than two decades old.
What they have in common is a strong focus on early-career professionals. Doostang has a Ladders-like business model, with job listings at its core. Universum is well-known for its survey of students and professionals who rate and rank the image of employers worldwide. The results become Univsersum's IDEAL Employer Rankings.
How much Universum paid wasn't disclosed. But since its founding, Doostang has gotten $5.75 million from investors. It claims 900,000 users, its monthly traffic is a fraction of that and, according to Compete.com, is declining.
Jeff Berger, founder and former CEO of  KODA, is Doostang's new CEO. Even though KODA didn't make it, falling victim to a recession that was already underway when it launched, Berger's vibe and tailored approach to careers for the Gen Yers earned it an outsized share of attention.
If he brings that same energy and innovation to Doostang, then his press release comment that "Doostang will provide an innovative social media solution to Universum's 1000+ clients across the globe," will be an understatement.
SumTotal Systems

There's also the acquisition last week of Accero and CyberShift by SumTotal Systems. This is a big deal, as it makes SumTotal "the largest provider of learning management software and one of the largest providers of talent management software," according to Josh Bersin. Even more than that, it gives SumTotal a soup-to-nuts human capital management suite.
From its beginnings as a learning management provider, SumTotal has grown both organically, and especially by the acquisition of five companies before the most recent deal. Last year, it bought talent management provider Softscape.
SumTotal itself was acquired in 2009 by Vista Equity Partners, which paid $160 million and took it private.
Accero had several global customers for its payroll and benefits software, which handled complex, cross-jurisdictional payrolls for large multinationals.
CyberShift was a SaaS-provider of workforce management and expense-accounting software, including time and attendance, absence and leave management, and complex scheduling.
SumTotal said the two companies together had 1,000 clients, which gives the company a total of 3,400 around the world and revenue in excess of $200 million.
It now has the challenge of integrating the various components into an integrated whole, while supporting the existing product line. As Bersin wrote, "We have talked with some companies who have not found these transitions easy — but this is a fairly common problem in the HR software industry and SumTotal's leadership team is laser focused on making sure that existing customers receive sound ongoing support."
The White House
Today, Roberto Angulo, founder and CEO of the college student and alum job board AfterCollege, will be at the White House, among other Washington locations, to participate in the launching of Buy Young.
It's an initiative of OUR TIME, an advocacy organization and network for those under-30. The Buy Young campaign encourages support for companies and organizations founded by emerging entrepreneurs.
Joining the group at appearances at the U.S. Chamber of Commerce, Capitol Hill, and the White House will be emerging entrepreneurs, industry leaders and government representatives including Kal Penn, Associate Director of White House Outreach, Sen. John McCain, and House Minority Whip Steny Hoyer.
Angulo's AfterCollege powers the career network for OUR TIME.