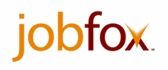 Once named a Red Herring top 100 tech company, today the very survival of job matching site Jobfox is in doubt.
The company into which venture funds poured $40 million is under attack from vendors and customers, and is facing down a class action suit alleging fraud and misrepresentation in connection with its resume writing and premium job services.
At this point, it's not clear what the status of the company is. Calls and emails to the company, its VC backers, and founder and former CEO Rob McGovern have had no response. McGovern's LinkedIn profile says he left Jobfox in June to launch Cobrain, which he describes there as "a mobile technology company operating in stealth mode." Before launching Jobfox, McGovern founded and managed CareerBuilder, which was sold to a group of newspaper publishers.
One source said that as of several months ago, vendors with unpaid bills were being directed to Sherwood Partners, a firm specializing in corporate restructuring, and other services. A firm vice president confirmed there had been contact with Jobfox, but decline to discuss what role Sherwood now plays, if any.
One former Jobfox executive said none of the executive team listed on the site is still with Jobfox. A check of LinkedIn shows all but Van Pham, VP of Finance, report having new jobs.
Jobfox launched in 2005, promising to match candidates to jobs with far more precision than was possible with the then-commonly-used keyword matching. Candidates and employers alike filled out profiles that not only included the usual resume details, but went deeper, exploring issues relating to cultural fit. By 2008, Jobfox had gone through three funding rounds, giving it $40 million. The most recent was in 2008 when it got $20 million from Draper Fisher Jurvetson, Menlo Ventures, and New Enterprise Associates. Later, the company got loans amounting to $5 million.
It's not clear just when the company's financial problems first began. However, complaints from job seekers go back several years. Complaintboard.com has 17. More are scattered at other sites, including at RipOffReport, where several Jobfox vendors are now posting about not being paid. They've also posted angry comments on Trademarkia, where McGovern's Cobrain trademark is discussed.
The Better Business Bureau logged 67 complaints in the last three years, with 22 in the last 12 months. The number of complaints, plus the company's failure to respond to many of them, earned it an F, the lowest rating from the BBB.
So prevalent was the charge of scam against Jobfox's resume writing and its premium job seeker services that McGovern took the remarkable step of creating a video denying the charges. It was posted to the Jobfox-created site, not-a-scam.jobfox.com.
This spring, Jobfox's vendors, principally its writers, began to complain about not getting paid. One of them posted a memo purportedly written by McGovern. In it, he traces the company's problems to a potential sale. The offer was accepted, but, according to the posted memo,"Unfortunately, the acquirer turned out to fit the corporate raider stereotype, and over the course of three months implemented tactics that put Jobfox in a very difficult financial position."
It goes on to say, "I am working with banks, venture capitalists, and alternative acquirers and this process will take time. I realize everyone wants to yell and scream at us, or call their lawyers, although the only answer I can give is that we're working 18 hours per day to get them paid."
Writers aren't the only ones who say they haven't been paid. Steve Simon, founder and CEO of Jobfox' former public relations company, SSPR, says his company hasn't been paid, and has been having difficulty tracking down anyone still with the company.