At the Fordyce Forum in Las Vegas earlier this month, it was announced that I would be taking over the duties of Editor for The Fordyce Letter from Elaine Rigoli, who will remain tied to ERE Media and Fordyce as a business writer. It dawned on me that after returning from the Forum, the news was never shared here. My apologies — I would like to take this opportunity to introduce myself to the readers of The Fordyce Letter and tell you how honored I am to be part of the history and tradition of this publication.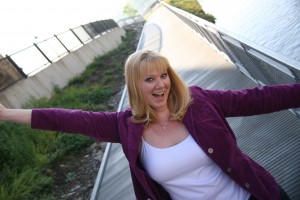 I am a graduate of the University of Florida, and I recently moved across the country and live in northwestern Washington state. I started my career as an Internet researcher in Jon Bartos' office, JSI, in West Chester (Cincinnati), Ohio. I spent four years working for Jon, and I remember some of the first resources I was provided with to learn about the recruiting business were old copies of The Fordyce Letter. I learned all of the basics of recruiting while I worked for Jon.
After leaving JSI, I joined Tom Johnston and SearchPath International, a recruiting franchisor. I was the manager of Internet research with Tom's company, and I helped to train the new SearchPath recruitment franchise business owners. Topics I trained on included database usage, Internet research, and business/personal marketing through social media channels. I learned great lessons on working independently while at SearchPath, since I telecommuted during the time I was employed there, as well as client relations since I worked with up to 50 franchise owners at one point.
After SearchPath, I joined Waggener Edstrom, a global public relations agency based in Seattle, as a sourcing strategist. While there I helped to build Waggener's digital employment brand by extending its reach through multiple social media channels. I also had opportunities to work on several international projects which helped me to understand many of the differences in recruiting practices around the world.
Most recently, I worked as a talent attraction manager with AT&T. I sourced for high volume retail, call center, and network openings and also worked on many social media strategies to further develop AT&T's digital employment brand. I was one of the voices behind the @attJOBS Twitter account as well as the College Connection Facebook fan page. At AT&T, I learned how to function within a very large corporation (over 300k employees) as well as how to execute digital strategies for an already well-established brand.
In 2006, I started a blog, originally called SPI Research, now called Research Goddess. I write about Internet research, sourcing, and social media and how recruiting benefits from the use of each of these resources. I've been quoted and/or published in some well-known print and online publications, including AdAge, Mashable, and of course The Fordyce Letter's print publication. I was even recently featured in a regional publication, the Northwest Business Monthly Magazine, as a 'Rising Star' in the Pacific Northwest.
Each of my professional experiences over the last eight years has helped to prepare me for this role as editor for The Fordyce Letter. I have worked in both agency and corporate recruiting organizations for small, mid-sized, and large businesses alike. I've developed good relationships with many of you and look forward to getting to know those of you who I haven't yet met. And, of course, I am thrilled to be part of the grand tradition that has surrounded The Fordyce Letter for the past three decades.
Having 'cut my teeth' on recruiting with The Fordyce Letter as one of my favorite training resources, I respect its history and the importance it has had in the search and placement world. The Fordyce Letter is the only publication of its kind that caters specifically to your industry; other publications certainly cover external recruiting to some extent, but Fordyce is the only publication designed specifically for you. I am excited to be part of continuing this tradition in addition to adding more value to it with the website and the Fordyce Forum. I welcome any ideas you would like to share about continuing to make Fordyce a valuable resource to search professionals. Thank you for your continued support of Fordyce and I am looking forward to working with you!