CEOs, salespeople, and marketing professionals are prone to hyperbole. However, heads of HR rarely are. So when I recently read a story quoting the chief people officer at Jobvite saying "Instagram is the new LinkedIn," to say I was taken aback would be an understatement. It's particularly strange considering the fact Jobvite has 1,200 Instagram followers versus over 28,000 LinkedIn followers.
So, Instagram? Really?
There's no one doubting the fact Facebook-owned Instagram is killing it right now. According to a CNBC report, Instagram Stories, the company's copycat competitor to Snapchat's product, has reached 250 million daily users. Story pioneer Snapchat lags behind at 166 million daily users. Instagram also has 700 million users compared to Snap's 200 million as of June 2017.
"Today on the platform, we not only have 250 million people using it, but actually a third (of the most viewed stories) are businesses using Instagram Stories and one million are advertisers," Facebook's global head of sales Carolyn Everson told CNBC.
"We think Stories is also another format that not only consumers but advertisers use," Everson said. "You are going to see Stories in a lot of different platforms."
Additionally, Instagram may even be keeping YouTube up at night. According to a report released last week by benchmarking firm L2 Inc., Instagram's video engagement far outpaced other social media platforms at 16 percent, compared to parent company Facebook's 1.5 percent and YouTube's 0.3 percent.
Granted, it's still early, and we're talking about a big pie. Based on total views, for instance, Facebook led the way with 18.8 million, followed by YouTube at 14.8 million. Instagram trailed at 5.2 million.
Instagram is an obvious choice for marketers who want to move product and build awareness, but the new LinkedIn? The numbers don't support such a statement.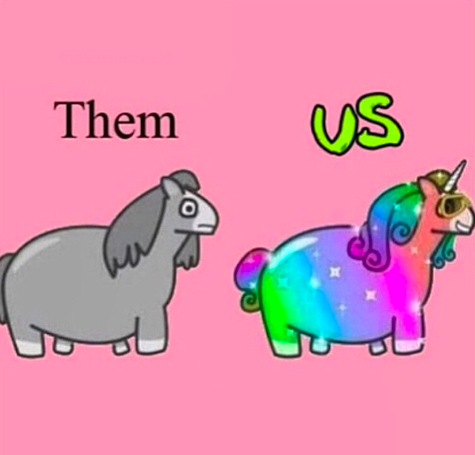 Popular coffeemaker Starbucks has 35,000 followers on its Instagram jobs account, but over 800,000 people follow the company on LinkedIn. Taco Bell's job-related account on Instagram has less than 1,000 followers, while its LinkedIn account has roughly 40,000. Adidas careers has around 3,000 on Instagram and 615,000 on LinkedIn.
It's not an exact science, of course. A lot more people follow Starbucks' main corporate account on Instagram, for instance. However, it's safe to say at this point, Instagram is no LinkedIn from a straight organic perspective.
People don't necessarily want to follow "careers" accounts on social media sites. Most of the employment-related pages on Facebook are abandoned ghost towns. No one wants to symbolically say, "I'm looking for a job" or "I'm unemployed."
As an advertising medium, however, Instagram can work pretty well for savvy marketers. "If you are searching for lawyers, doctors, CEOs, CMOs, mothers, fathers, or teenagers, you are going to find them on Instagram," said Jace Vernon, an Internet marketing consultant.
Well-known CRM cloud solution Salesforce leveraged Instagram advertising to boost attendance at its annual Dreamforce conference. Salesforce, which was the first B2B company to execute a direct response campaign on Instagram, reached nearly 5 million people and achieved a 1 percent click-through rate. Lead generation seems to be particularly effective on Instagram, which is essentially what recruitment marketing aims to do.
"Instagram lead ads allowed us to increase reach to our target audience by 40 percent," said Molly Pittman, VP marketing with Digital Marketer. "Our cost-per-lead for Instagram lead ads are half the price of traditional conversion campaigns. This is a powerful, easy-to-use product that you should use in your business today and it is an essential part of our marketing mix."
The ultimate lesson here for employers is this: Should you set-up an account on Instagram exclusively for employment? No. Should you leverage Instagram to market your job opportunities and build an employment brand? Most definitely.
The new LinkedIn though? Slow your roll.