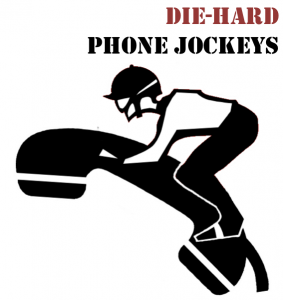 Editor's Note: If you've ever hired a sourcer to help with a particularly thorny search, you undoubtedly discovered that not only are they all not alike, but the range of services they provide is vastly different, as are their rates. Maureen Sharib is a phone sourcer who, with her husband, runs TechTrak. A phone sourcer is different from one who primarily sources via the Internet. Both provide a valuable, if different type of service for recruiters. In this post, Maureen offers guidance on hiring a quality phone sourcer.
What is your definition of phone sourcing? If they say they call companies to "check" on information they find on the Internet ("Is she still there? What's her title now?"), keep looking. You haven't found a real "phone sourcer."
If they tell you they find names of people who hold specific titles inside specific organizations that you provide you probably do have a phone sourcer on the line but you need to dig deeper.
Can you explain your process? A phone sourcer should be able to do this without boring you out of your skull or being reluctant to divulge his process.
How long have you been phone sourcing? If it's less than three to five years you probably don't have one experienced enough to get through to all of what you need.
Do you specialize in any one niche? Most true phone sourcers don't. One niche won't give you the breadth of experience you need to be able to think on your feet.
Can you get whole groups inside a company? A great phone sourcer can.
How did you get started in phone sourcing? You can hear a variety of responses on this one, but if the response is tied (too much) to Internet sourcing, and Boolean garbledeegook speak you probably don't have one on your hands. That addiction is hard to break.
Do you guarantee your work? If so, how? Phone sourcers who have been in business a while will (should) be willing to expect/accept payment only after their work is completed and approved (accepted) by you.
How do you charge? Phone sourcers usually charge by the hour and/or by the name. Expect by-the-hour rates in the range of $35 to $125. By-the-name expect in the range of $35 to $75. Rates are commensurate with the phone sourcer's experience level. Here's a lovely bonus: Once your phone sourcer gets to know (and trust) you, she may be willing to work "splits" with you, but be prepared to give up half of your commission in exchange for the favor.
Do you pay your own long distance? Some phone sourcers will expect you to pay it; this usually smacks of a phone sourcer not long in the business.
Is there a "set-up" charge? Some have one, some don't. It really seems tied to their experience level with the more experienced not having one. There are exceptions.
If you had to rate your results on a percentage correct amount, what would that percentage be? Hire no phone sourcer who answers less than 80%. A great phone sourcer will answer 90%+.
Do you ruse? Some do, some don't. You should get an answer to this.
Have you ever rused? A real phone sourcer will probably say, "Yes" to this. If they don't, question why not. If you get some holier-than-thou response, you're probably dealing with someone too conflicted to address uncomfortable truths, and willing to lie to you.
Do you work for third party recruiters or the staffing departments of companies?
An experienced phone sourcer will usually tell you both.
What about confidentiality? Are my "names" my names or do you use them on other jobs? A real phone sourcer will tell you the opportunity doesn't often come up (if ever) to share names, but if it did she should answer with a time frame of proprietary ownership to you (six months to one year is not unreasonable).
Do you recruit as well as source? Decide the acceptability of the answer you receive. Historically, hone sourcers have viewed this as a conflict of interest. This observation seems to be changing in the industry today.
Do you have a minimum? A phone sourcer worth his salt will, and will be able to give you an estimate of the number of names you're going to need for the placement to be successful. This number can differ across industries.
What if I already have the name? An experienced phone sourcer will ask you to provide any names you have before she starts your work. You should be prepared to do this as this does two things: 1) avoids her duplicating your efforts; and 2) helps her "get in" faster and closer to the quarry.
Do you have a contract? A professional phone sourcer will, and should be willing to send it to you for your perusal.
And finally, the best question(s) of all to determine if you have a real phone sourcer on your hands:
"Quick, what is the area code for Austin, TX? Des Moines, IA?"
"What city is area code 504 assigned to? 469? 253?"
A real, experienced phone sourcer should be able to answer (most of) these – without looking!
Further refinement on this quick technique:
If it's federal (or clearance) based sourcing you're after, ask them about the area codes in the areas where this activity goes on. (240, 301, 202, 571, 703).
If it's high tech, ask what cities are represented by the area codes 919, 512, 408, 415, 925, 510, 650, 425.
Is energy your niche? 281, 713, 832, 405, 972, 214, 469.
If you need coal-based energy resources ask what area codes represent Montana, Illinois, Wyoming, West Virginia, Kentucky, Pennsylvania, Ohio, Colorado, Texas, and Indiana, and a few others that may be on your hit list.
Metals mining? Ask what area codes cover Minnesota (iron), North Carolina (gold), South Carolina (manganese), Tennessee (zinc), Michigan (iron), New York (zinc), Colorado (molybdenum), Missouri (lead), Arizona (copper), New Mexico (molybdenum), Utah (copper), Nevada (gold), California (gold), Montana (platinum), Idaho (silver), and Alaska (zinc).
And there you have it. If you've found other questions helpful in identifying a true phone please share them with us.
"It takes 10 years of handling the instrument, handling the material with which you are dealing, for you to know it completely."
~ Martha Graham, dancer