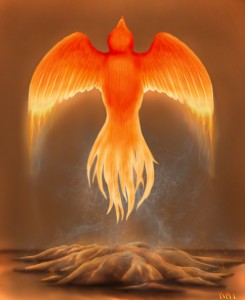 Most senior level executive recruiters have now experienced more than one market downturn. In order to make it through these lean times many recruiting businesses are forced to adjust their business model in order to survive. These adjustments include terminating staff, adjusting prices, and creating new services. However, when the markets rebound many recruiters rebuild their older, traditional model.
So how will you emerge when the market rebounds?
The Tradition
From the client's perspective, the senior level executive recruiting model hasn't changed much over the past four decades. Fees remain about the same, roughly one-third of the hire's first-year total cash compensation. Average time-to-completion remains around 120 days. And perhaps most telling is that the average successful completion rate remains just under 70% at most big-brand firms.
Even as technology developments have opened access and streamlined the ability to identify and track targets, the internal execution model at most firms remains exactly the same as it was decades ago: Rainmaker recruiters generate business and serve in the lead role on many search projects while a support staff consisting of junior recruiters, researchers, and assistants serve in key execution roles.
During peak conditions in the market, rainmakers may manage as many as ten active search projects, and the firms create a bulging support team to serve them. In these good times individual search profit margins can easily reach 65%, and for small firms it sometimes gets as high as 85%.
Recruiter, Meet Adversity
So, what happens when the market drops? Firm operators know people costs far outweigh the other expenses, so the focus is initially on staff reduction. At most firms the support ranks are the first to get thinned.  After all, these individuals cost the firm money while the rainmakers make money for the firm. After the support staff is reduced to bare bones, firms move on to remove unprofitable recruiters. With empty offices and empty desks, firms usually limp along until the market rebounds. During this period you'll hear all kinds of rumors and stories about desperation among recruiters, including super-low fees, lower-level search work, research-for-hire, and even freebies. (In desperation, imagine what one would say or do when the quicksand is up to their neck.)
Opportunity From the Ashes
What happens to these people when they lose their job? Backs against the wall, many realize they can perform search work without a search firm. This is often how small boutique search firms begin. Tough times can produce the best new adventures, like this one:
A 15-year recruiting veteran set out to start a boutique firm. His first task was to meet with several ex-clients and ask them what they wanted from their search partners. Not only did these ex-clients appreciate his interest, he was able to use their input to build a better model. In addressing their needs, all of those ex-clients eventually became clients. Asking his clients what they wanted out of their recruiter seemed like such an innovative approach, and yet so obvious. Why hadn't he done it before? "Well," he admitted, "I didn't need to."
New Ideas
As a consultant, I've seen a number of new approaches to executive search, many that are warmly welcomed by clients. These include:
Risk-Sharing: While most clients would prefer a contingency model, recruiters are compromising by sharing financial risk associated with an unsuccessful search project. These recruiters are making as much as half of their retainer dependent on a successful completion. 50% up front, 50% upon successful completion.
Flat Fees: Flat retainer fees capped at a lower rate. Rates as low as 20% in some cases.
Stage-Gate Payment Structure: Clients are billed when certain stage gates are met, such as number of candidates presented, process continuation (when a candidate is deemed acceptable to move further through the interview process), etc.
The ideas above represent concepts that have developed over the past decade. However, none of them are particularly inspiring. What can you do today to generate a unique and fair proposition for your clients?
Most of these ideas came from a time when clients pushed back against executive recruiters in a down market. When the market is back up, clients will have less leverage against executive recruiters. Isn't now is the time for all parties (recruiters and clients) to be working toward new services and concepts?
For us, pipelining came out of the down market, too. It's a model that offers ongoing services in exchange for longer-term fees. The recruiter provides an ongoing pipeline of candidates for numerous roles in support of succession gaps, vacancies, and longer-term succession plans.  It has been well received by many large companies looking for new ways to partner with recruiters.
The advantages of pipelining are numerous, but here are just a few:
Time-based fees for teams instead of compensation-based retainer fees. Think "pay-as-you-go."
Clients own the data. You are charging for time and working on their behalf. They own all of the data.
Organize and deliver the data in an online vehicle that allows them complete transparency.
Be accountable by dropping huge, long-term contracts and perform every month for your fees.
While these ideas may sound too radical, winning this type of work almost always results in long-term relationships, multiple projects and lots of successes. Most of our clients have been engaged for over three years, and none have suspended our service. Using this model recruiters become an arms-length consultant that clients see as fair and flexible. In our cases we've had numerous clients re-direct all of their senior hiring needs to this model, a testament to its acceptance over transactional search.
So what was the key that helped us develop a new concept? For us, it was sort of an epiphany. We removed the compensation-based fee structure and applied our time value instead. Once we determined the fair value of every executive recruiter and support staff member, we were able to build pricing packages around those time values. By removing this barrier (comp. fee), we were able to be more creative and address many diverse needs of our clients beyond transactional search.
Are You Paralyzed By History?
I saw a senior recruiter virtually paralyzed when a client tasked him with creating an ongoing relationship fee structure that would cover multiple hires, undetermined and unending. He only knew compensation-based fee structures, and because he insisted on it be a part of the agreement the client never saw it as being completely fair. (the recruiter never won the business.)
Knowing how larger firms continue the cycle of building, tearing down and rebuilding the same exact business model, can boutiques use this time to develop new concepts and jump out in front of the competition?
We know how traditional search firms will emerge. How will you emerge? Leave your thoughts below in the comments.