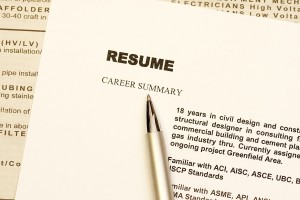 To stand out from the crowd, a résumé for a contract labor position must sell the candidate's specialized skills and experience. Additionally, the contracting company must feel confident that the candidate can adapt to the contract work style. The candidate must demonstrate her ability to be self–directed, adaptable, and flexible. She may be ideal for the contract gig, but unless the résumé is tailored for that gig, she will appear to be a mismatch.
An awesome contractor résumé should include a targeted profile, a skills inventory, and a career history loaded with achievements relevant to the contract job. Let's take a look at each aspect of the contract résumé.
Profile
The profile is the place to summarize the value of the candidate. Include areas of expertise, security clearances, language skills, and certifications as they relate to the contract position. Emphasize relevant "hard-to-locate," or unusual areas of expertise.
Job & Management Skills Inventory
This section is often called the "Core Competencies" section. It should mirror the position requirements, based on the candidate's skill set. As you apply for multiple contract positions, modify this section to match each position. To make it easy to modify the résumé each time, create a separate document listing all skills. Refer to that document to pull the skills to quickly tailor each résumé to the opportunity.
Professional Experience
As one would on a résumé for a long-term/permanent position, include job titles, dates worked, company names and locations, and a brief description of responsibilities for each position held. Write, "Under contract to," for any contract assignments. It is appropriate to cover the most recent 10 to 15 years. Things to highlight would be work on a variety of simultaneous projects or shifts from one project to another. Take care to show the scope of assignments in terms of dollar value, number of team members, geographic span of operations, and impact of the assignment to the company. Showing results is critical. If a project was not seen through completion, indicate the expected results.
Special Notes
Show your flexibility by indicating your ability to travel to different job locations, as well as, your availability. This may be a footnote at the end of your résumé.
Scanner Friendly
Take care to integrate keywords into the content of the résumé. Look to the job posting for the keywords to hit. The contractor résumé must be searchable. Avoid formatting text into tables, columns, or using graphics that may make content unreadable. Select a simple, sans serif typeface.
With many professionals making the shift from full-time permanent roles to contract positions, the competition can be steep. At minimum a quality résumé is required. Candidates must take time to present skills and accomplishments in a compelling manner to maintain a competitive advantage and secure an interview. An awesome contractor résumé will make the difference between a hit and a miss.