Google Hire is officially less than a month old, so it's understandable there might be some shortcomings. However, this is Google, a company with more resources and brainpower than just about any corporate titan on the planet. So, it's fair game to put Google's version of an applicant tracking system under the microscope and see where it falls short.
There's a lot to like about Google Hire but, as I found with a little digging, there's also a lot of work it needs to do in order to compete with established players in the space. Here's a sampling of Google Hire's airballs:
Branding. Google's calling card is simplicity, so I expected job listings to be stripped down, but the fact that none of the sites I reviewed had as much as a logo is a huge fail. Job seekers expect a certain level of trust when searching for jobs, particularly when so many job search scams have been reported over the years. Colors can be customized, but that's a minor detail compared to a company logo.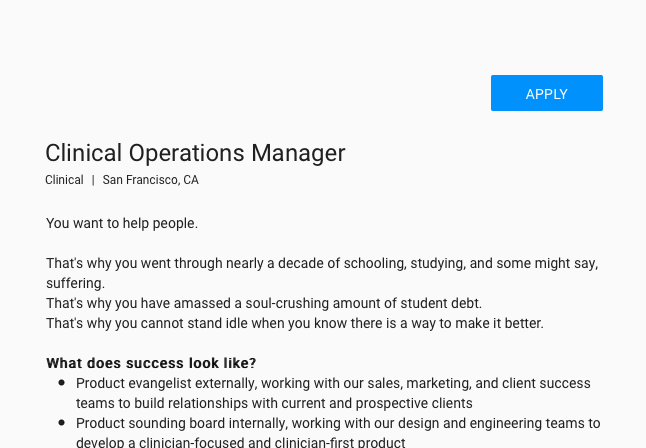 Lack of visibility on Google for Jobs. A major benefit to using Hire should be jobs being posted onto Google for Jobs in real time. And the fact that posting on Hire should represent the original posting, means postings via Hire should outrank the same job posted on a job board. Unfortunately, that's rarely the case. Google gave preference to job sites over the employer's career center. Even doing searches on a company name fails to reveal Hire customers.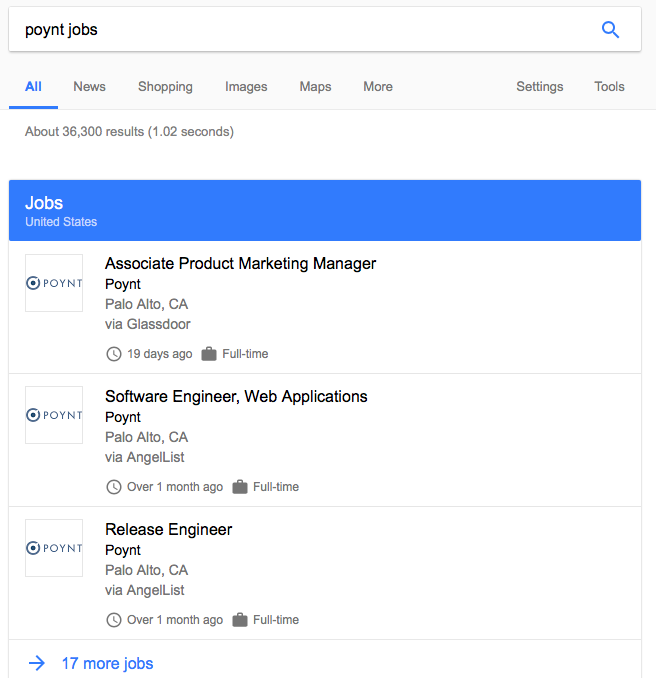 Web search isn't much better. Doing an exact-match search for the job title and the job's location should reveal and rank the page on Hire very competitively, right? Not so much, unfortunately. The good news is these jobs are indexed, and with time should start ranking better, but for now there doesn't seem to be much of an advantage. A search for "'Clinical Operations Manager'" jobs in San Francisco," hoping to find this job with Medisas let me down. Indeed and LinkedIn ruled the organic listings.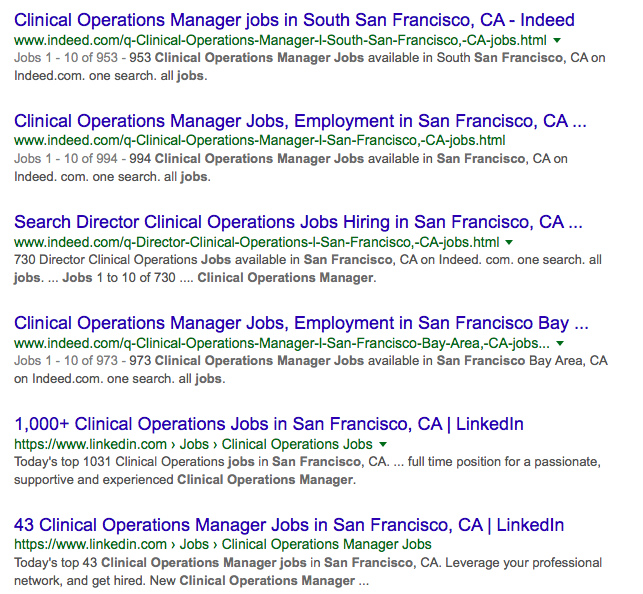 Duplicate content issues. Google works diligently to make sure pages with duplicate content don't show up in search results that often. It's a bad user experience. And one of the significant benefits to using Google for Jobs is that duplicate pages won't be in the search results. Unfortunately, the duplicate job postings were pretty easy to find. It was particularly frustrating to see some postings that were just a link to a duplicate page that was also in the original search.
There's more, but I don't want to get too SEO geeky on a recruiting audience. Search Engine Land does a decent job of discussing what's wrong with Google Hire's main site, and many of those same shortcomings are present on the employer pages and job-posting pages. The popular search marketing blog said Hire had "hilariously atrocious technical SEO."
Google Hire will undoubtedly get better when it comes to these challenges. The talent there is too solid and the initiative is too important. For now, however, proceed with caution if you're hoping Google Hire is the answer to your search traffic prayers.