Those help-wanted signs hanging in the windows of your favorite retailers may soon be obsolete, thanks to Facebook.
Always at the forefront of advertising solutions, Facebook is giving employers another reason to consider leveraging the biggest social network on the planet, especially if you're a brick-and-mortar business. Talkin' to you, retailers and service providers.
Discovered in the wild earlier this month, Facebook is testing the ability to target users based on where they've been in the real world. If you have a smartphone and the Facebook app, which, let's be honest, that's all of you, then Facebook is tagging where you physically go and will allow you to be targeted by advertisers in this fashion.
Here's a screenshot revealing the new option when advertising on Facebook: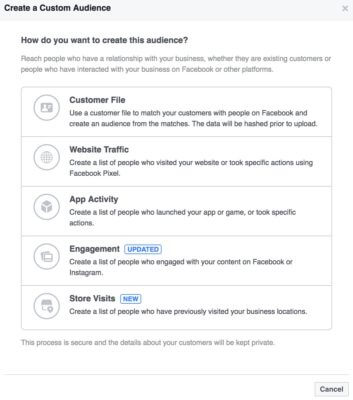 It's not hard to see how this could impact recruiting, but here are three:
Targeting customers. People who physically go into your place of business are more likely to love you, and thus more likely to work for you or spread the gospel. If brand loyalists start seeing ads on Facebook about working for the business they already frequent, logic says those are pretty impactful ads.
Poaching. Let's say you're a healthcare provider in a large metro, and you'd like to get in front of a competitor's pool of nurses, radiologists, and physicians. Facebook just made it a lot easier. Assuming you'll be able to target the number of times a person visits a location, you'll be able to filter out most of the patients, and additional targeting options already available on Facebook will help you filter out the people you don't care about.
Conference targeting. If people you want to recruit are attending a big event in, say, Las Vegas, you should be able to target everyone who was in the Las Vegas Convention Center during the days of said event.
Before you say, "People are just going to opt out of this," there currently doesn't seem to be a way to easily opt out of such 1984-inspired ad targeting. Those who want to make themselves invisible must do the following:
Under the "your information" setting of your ad preferences, you can set whether or not Facebook is allowed to target you based on key demographic information that you supplied (or it guessed). That includes things you probably put in your profile, like your relationship status, your employer, and your education. It also includes more granular categories Facebook puts together on its own, such as, "Anniversary in 61-90 days."
And really, most people don't care about online privacy anyway.
Merging the real world with your online footprint and targeting you with ads was bound to happen. Recruiters might as well take advantage of this brave new world. It's also worth noting that Google, Twitter, LinkedIn, Snapchat, Facebook-owned Instagram, and other apps that are in everyone's pocket are bound to follow Facebook's lead and offer the same targeting option before too long.