When Facebook started offering job listings to its billions of users in 2017, the list of partners who would be providing job content was pretty sparse, to put it kindly. Most partners, like ZipRecruiter, were job boards with very few applicant tracking solutions on board. Harri and Jobscore stood out, but neither is a major player.
I'll chalk it up to a testing period where Facebook was spending the first year or so figuring out what would happen, like: would anyone use the service, and how exactly would they use it? The first question was answered when CEO Mark Zuckerberg revealed last year that a whopping one-third of all the people in the U.S. use Marketplace, now in 70 countries.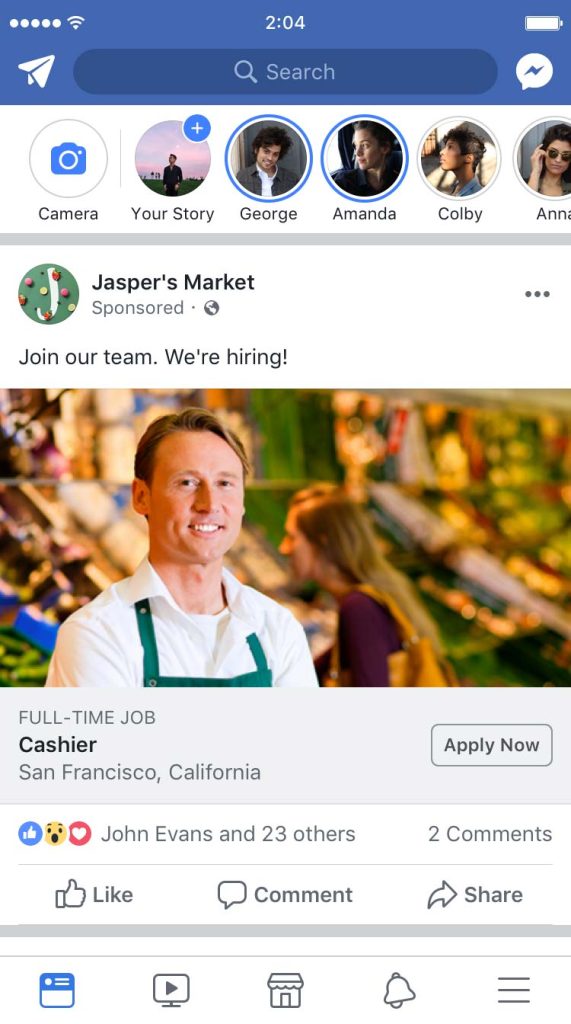 If you're keeping score at home, that translates into total monthly usage worldwide at 800 million people, which makes makes Facebook Marketplace the world's-largest classified site, dwarfing 25-year-old Craigslist.
The second question as to how it would be used can probably best be described as helter-skelter. Certainly, many reputable job postings have been added, particularly by small businesses, but a good share of the postings could be described as spam, with job sites posting opportunities as their own, but forwarding users to postings for others. An expired job is not uncommon either.
Because of this, Facebook's offering has had little appeal to white-collar workers, who gravitate toward the likes of Indeed and LinkedIn. For Facebook to really be a force in the employment space, these issues had to be resolved. Fortunately for it, it is moving to remedy this problem.
Announced last month, Facebook has started to get serious about adding more professional-level jobs by adding content from direct employers via a variety of applicant tracking systems. SAP SuccessFactors is getting top billing, but the entire list includes the aforementioned, as well as JazzHR, Workable, Breezy, Zoho, Homebase, TalentNest, and WizeHire.
"This lets businesses continue using the hiring tools they already use, and also access the expansive talent pool on Facebook," said the company in a release. "And applications from job seekers on Facebook will be sent directly to a partner's tool for a seamless review experience. These partnerships are particularly beneficial for large businesses that often work with applicant tracking systems to post jobs and review candidates in one place."
Over 90 Million businesses use Facebook and over 2 billion people use Facebook each month, so employers hard-up for talent would be wise to explore the platform if they aren't already, and engaging with the applicant tracking businesses is a smart move.
The current roster is pretty slim at the moment, but I suspect more and more will join the party sooner rather than later, especially if customers break out the pitchforks and demand their ATS get on board. And to that end, Facebook has set up a page specifically to help applicant tracking systems get their postings into Facebook.
"We are excited to extend our sourcing capabilities by leveraging the new Facebook Jobs solution," said Jeff Mills, director of solution management – talent acquisition, SAP SuccessFactors. "This will help our global customers connect with, and reach, candidates around the world in a meaningful way."
Uploading jobs from an ATS is free, but Facebook says all jobs published go through a strict integrity review process, and must comply with its policy/ guidelines.