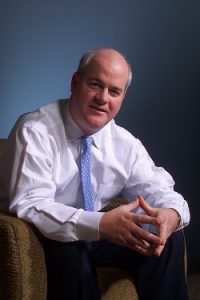 If you receive job orders outside of your specialty should you even bother taking them? How about going after them proactively?
The answer is a resounding "No." Data that my company, Scout, analyzed from more than 333,000 candidate submissions over a 12 month period shows that 91% of all jobs filled by third party recruiters are filled by specialty recruiters.
Unless you're in the lucky 9%, you should forget about orders outside your specialization. You'll spend valuable time learning new industries and jargon, sourcing new talent, and probably presenting candidates that aren't a great fit, potentially damaging client relationships. And you'll be up against recruiters who are able to serve up candidates that fit the job order more quickly because they already have them in their databases.
Ultimately, you'll be wasting time that could otherwise have been spent on jobs you could have with greater success.
The Problem
I've been in the staffing industry for 20 years. I get why recruiters (and sales) are tempted to take jobs outside of their specialty. Many firms are entrepreneurial. They're small and every placement is a significant gross profit. Eyes light up at the 25% fee potential, especially if the recruiter will personally get half. But it's just that – potential. And the probability of successfully filling a job outside your area of expertise isn't high.
On the other hand, finding the "right" jobs is hard. Your ATS doesn't analyze your history of job placements to tell you what you do well. Neither do the VMSs, the job boards, or clients. Job orders are often received because of previous relationships, or through a cold call or sales pitch. In fact, 63% of recruiters are found that way, and it's safe to say that sales often fills out RFP profiles broadly, sometimes to the extent of falseness.
The means of engagement between recruiters and employers are archaic. They don't take performance into account, they don't help staffing firms increase revenue, and they don't help employers find the best recruiters for their jobs.
The Cold, Hard Truth
Maybe it's marketing. Maybe it's insurance, IT, or clinical technicians. Here's what's for certain: you need a specialty and you need to look for job orders to match it. Yes, you need to start somewhere, but if you concentrate on an industry and take the right jobs to build that specialty, when people are hiring, they will turn to you.
Easier said than done, right? I've seen it work. My former agency, CPRI, was solely focused on marketing. I sold it to Aquent — Scout's sister company also focused on marketing as well as digital and creative professionals — in 2005. Today, Aquent is used by 80% of the Fortune 500.
It's harder to say "no" than to say "yes," especially when money is involved. But you're doing yourself and your clients a disservice by taking job orders outside of your network. By saying "no" to the wrong jobs and scouting out the right ones, you'll see more long-term profit and build more long-term client relationships.
Don't bank on being the lucky 9%. Spend less time sourcing and more time closing by working within your specialty.