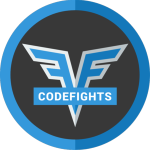 Rebranding is all the rage this year. RealMatch is now PandoLogic. Jobs2Careers is now Talroo. And now CodeFights is CodeSignal. If you don't know CodeFights, the site launched back in 2014 as a platform for developers to compete in coding competitions. Think Thunderdome for geeks.
These "code battles" were a three-minute virtual face-off competition to determine which person could more quickly and accurately debug existing code. Players can either choose to race against the clock, or let CodeFights automatically match them with other online players to complete the challenge head-to-head.
Over the years, as the number of programmers willing to duke it out hit a ceiling, the platform evolved into a job-seeker tool and recruitment resource. "Fights" in a brandname is pretty tough to get away from, so it's been replaced by "Signal." The company says the new name reflects its focus on measuring talent and the ability to inject unbiased skill data into technical recruiting processes, helping move the market from pedigree to skills-based recruiting.
Along with the new name comes a scoring system the company calls Coding Score. Similar to a credit score, this system is put in place to tag developers with an overall grade compared to peers. The Coding Score also serves as a way for employers to find the best talent. Scores range from 300 to 850.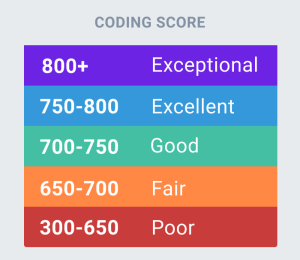 "Before the credit score became an industry standard, the lending market was at the discretion of a loan officer who might make a decision based on how you were dressed or talked, their own biases, or on whether or not they were having a good day," said Tigran Sloyan, CEO at CodeSignal. "A credit score made the lending process a lot more objective, and scalable using data. This is what CodeSignal is doing for technical recruiting — making the hiring process less subjective and enabling companies to hire technical talent based on data, and not gut intuition or unconscious biases."
Sloyan believes grading job candidates based solely on degrees, resumes, projects on GiHub, and the like fails to present a complete picture of an applicant's credentials and skills. He also believes that too much bias in hiring can by remedied by the company's Coding Score.
"Recruiting based on resumes or professional connections is using education and work history as a proxy for skill," the company said in a release. "In a world where learning and information is available to anyone with an Internet connection, these approaches are no longer effective in identifying who is qualified for a software engineering job. CodeSignal uses machine learning to measure developer skills and assign a score that gives recruiters objective insight into whether they are qualified. It's a more meritocratic, effective, and efficient approach to hiring."
To get an initial Coding Score, engineers must solve at least three challenges on the site. Sloyan told TechCrunch the first challenge is accurate to about 85 percent. Developers are ranked based on their speed and accuracy, weighted according to difficulty. CodeSignal benchmarks developers against each other. Less than 20 percent of users score higher than a 700. Roughly 17 percent have a score under 650, which, similarly to credit scores, is a poor rating.
Sticking with the credit score theme, CodeSignal also announced a new addition to its board who's undoubtedly a fan of the credit rating system. William Lansing, the CEO of FICO, is joining the company's advisory board to help CodeSignal become the accepted standard for scoring skilled workers, just like how the FICO credit score has become the accepted standard in the lending market.
The timing is probably good. With Microsoft acquiring GitHub, the tech talent business remains white hot. No doubt Microsoft will begin integrating GitHub with LinkedIn, it's other big acquisition in the professional networking space, and put pressure on others to compete. CodeSignal, along with others like Stack Overflow and HackerRank, are in a race to gobble up the scraps that GitHub is likely to leave behind.
Pricing for hiring companies is based on size, starting at $5,000-per-year. It currently offers integrations with Greenhouse and Lever.