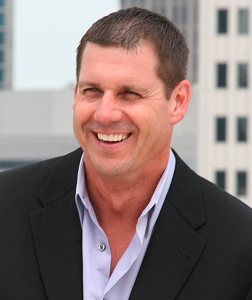 Earlier this week, Jon Bartos, owner of Jonathan Scott International, announced the launch of his brand new website www.jonbartos.com, a web portal devoted to helping others achieve maximum recruiting performance. The site is the compilation of years of experience, materials, and best practices from Bartos, who is one of the recruiting industry's top producers and speakers. The site promises to be a must-have resource including a comprehensive collection of training techniques, DVDs, eBooks, free articles, videos, and blogs for both recruiters and managers alike. 
For those who are unfamiliar with Bartos, he is a writer, speaker and consultant on all aspects of human capital and achievement. As president and CEO of Jonathan Scott International in Mason, Ohio, he has achieved industry-leading success and is one of an elite group of executive recruiters who have billed over $1 million annually. In a 10-year period from 1999 to 2009, he cashed in over $10 million in personal production. Bartos has established Jonathan Scott International as a top 10% executive search and contract staffing firm, and the office has won over seventeen international awards in the MRI Network, including International Billing Manager of the Year and Top 10 SC Office. He is also a regular contributor to The Fordyce Letter and has presented at past Fordyce Forums.
Bartos says "…our goal is to provide our visitors with a captivating interactive experience to help in expanding their perception of reality in the world of recruiting."
The updated website provides links to Bartos' Magnum Program, a career coaching program designed to help professionals from all industries take their career to the next level. Additionally, the site provides information on Bartos' consulting services and a wide range of other products and services that can help recruiting professionals bill more and build better client and candidate relationships.
Congratulations Jon — we wish you the best of success and thank you for letting us help you celebrate this accomplishment!
---
Editor's note: This post is part of a new series on FordyceLetter.com – Celebrating Successes. We know how important it is for morale and productivity to acknowledge success within a recruiting office, and we want to help you celebrate! Celebrating Successes aims to spotlight placements, new hires within your office, new business won, milestones in your career (certifications, business anniversaries, you just purchased your first office space, etc.), charitable organizations that you support/volunteer for, or any other significant win in your business or in life. If you have a success you'd like to celebrate, email it to us at amybeth@fordyceletter.com.