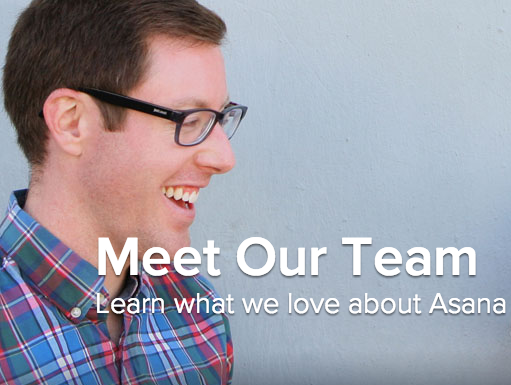 by Trena Luong and John Sullivan
In case you haven't noticed, the world of corporate recruiting has become so intense that formerly rare aggressive and ultra-bold recruiting practices are now becoming mainstream. Of course as a professional, you know that you have an obligation to keep up with the latest practices, but your outdated recruiting approach is damaging your firm. Are you willing to explain to: your managers why you can't hire top performers?;  your employees why they can't work alongside the very best?; your customers why your products have outdated features?; and to your shareholders why your company can't grow because of its inability to recruit top talent?
For a busy manager or recruiting professional, realize that the recruiting bar is being raised every day. Because we specialize in advanced recruiting practices, we have put together a quick list of examples of ultra-bold recruiting practices in order to demonstrate just how aggressive and bold recruiting has become. Each bold practice takes only a minute to scan and we assure you that most will be startled with how much recruiting has changed.
The Top 15 Ultra-bold Recruiting Practices
We have broken these current (and relatively recent) unique and outrageous practices into four different categories. We are confident that you will find each of the recruiting elements in each company example to be unique, bold, and aggressive.
A) Aggressive and bold employee referral practices
Referral programs don't require great recruiters, and because they are so effective in producing top-performing hires, they are continually adding bold features.
ThoughtSpot's employee referral program
Any "friend of the company" was eligible for the reward.
The program hired for any open position (not just engineering).
Even though it has only have 32 employees, the program hired seven new ones in barely a month.
Executive justification — "People don't always listen to recruiters, but they do listen to their friends."
Thumbtack's employee referral program
A $15,000 bonus was paid upfront for those who referred a five-star engineer.
Non-employees who successfully referred received a four-night all-expense paid trip to Hawaii with a stay at the Four Seasons.
The employee who referred the most during the year received an all-expense-paid trip around the world.
Hubspot's referral program
It gave a $30,000 reward for anyone who successfully referred a designer.
Any developer who got to the final interview with the company was given a free iPad even if they did not receive a job offer.
Any developer who joined HubSpot received a $4,000 shopping spree for any gadgets they wanted (each developer gets to decide what gadgets make them the most productive).
Asana's referral program
A $20,000 reward was given for a successful referral hired in specific engineer positions.
Non-employees were eligible.
Accolo's referral community approach
A referral community — for each of its jobs, it selected a few employees to find and sell referrals based on the likelihood that they will know the right person to fill the job.
It averaged eight referrals for every job (amazing). 
B) Aggressively recruiting talent away from your competitors (poaching)
Because most top talent is currently employed, firms are once again beginning to raid other firms for their talent.
Bigcommerce's poaching approach
Justification — it found exactly where their ideal targets "hang out"
It recruited Google employees who were standing in line at Google bus stops by providing them with "poached" egg sandwiches and coffee. It gave out 400 poached egg sandwiches and 500 coffees. (Note: Tumblr also set up a free coffee stand at the bus stop).
It used live recruiters as brand ambassadors to sell those waiting.
Results that occurred within one week included: a 150 percent increase in applications; traffic to its career site increased by 54; eight interviews.
Roku's poaching approach
It also recruited at the Google bus stop.
It gave "Roku boxes" filled with Roku gadgets worth between $45 and $100.
Rather than resumes, it only asked for the employee's email address.
Glympse's poaching approach
It targeted Amazon developers who were reaching the end of their two-year contract. It contacted them via the infamous "Amazon pager" that contract developers carried.
It offered exciting themed food trucks and culinary staples in the parking lot next to Amazon.
It changed the name of its Wi-Fi network to "Glympse is hiring" so all competitor employees (and the public) who used the network while waiting in line knew it was hiring.
It also gave away invitations to its open house.
Applicants received a two-day rapid response from its recruiters.
Zscaler's poaching approach
In order to less-than-subtly entice away its competitor (Blue Coat) employees, it drove a minivan for a week with a large easy-to-read "we are hiring from your firm" recruiting banner around the competitor's office and neighborhood.
C) Sign-on Bonuses
Offering large referral bonuses works even better in conjunction with a sign-on bonus that goes the next step and also motivates the new hire to accept.
Yammer's sign-on/poaching approach
It specifically targeted Yahoo engineers for poaching.
It gave a $25,000 signing bonus to Yahoo engineers who joined Yammer within 60 days.
The CEO announced the aggressive recruiting program on Twitter.
Scopely's sign-on package
The approach was inspired by Dos Equis's iconic  "Most Interesting Man in the World" ad campaign. It gave a newly hired engineer many gifts with the goal of making them the "Most Interesting Engineer in the World."
An engineer would receive a briefcase filled with $11,000 in bacon-wrapped cash, a year's supply of Dos Equis, a custom-made tuxedo, Cigars, sex panther cologne, a spear gun, beard-grooming oil, and an oil painting of himself/herself.
Hipster's sign-on bonus
It offered new hires $10,000, a lifetime supply of Pabst Blue Ribbon, "authentic" skinny jeans, striped bowties, and a pair of Buddy Holly glasses.
Omega Trucking's sign-on bonus
This firm gave an unheard of sign-on bonus of $25,000 to attract self-employed commercial truck drivers. Offering sign-on bonuses is common in technology and biomed, but they are quite unusual for truck drivers.
The payment was dispersed over an 18-month period while they were working for the firm.
D) Recruiting Cocktail Parties
Social events involving alcohol are an increasingly popular tool for recruiting technical talent.
Bigcommerce's recruiting cocktail party
Its recruiters approached Google employees while they were waiting at the Google bus stop. And in order not to embarrass the employees with a long conversation (with a competitor's recruiter), recruiters invited their targets to the firm's happy hour (hiring party) with a creative invitation that contained the hashtag #parched.
The party included free unlimited alcohol, live music, and a raffle to receive a pair of Google Glass glasses.
During the event all recruiters and the firm's employees were brand ambassadors.
Results obtained within one week included: 40 showed up for the party and eight received interviews.
Additional bold practices in recruiting — because of space limitations, we can only list a handful of unique bold recruiting practices here. However, you should be aware that there are numerous other emerging practices in recruiting. They include acqui-hiring, allowing prospects to apply for jobs directly through the mobile platform, recruiting freshman in college, and combined product/employer branding ads on TV. Also don't be surprised when you see video job descriptions, video interviews, online applicant simulations for assessment, and the use of Internet "hangouts" for recruiting.
Final Thoughts
After years of stagnation in a down economy, corporate recruiting is once a gain shifting toward more aggressive and bold approaches. For those in the field who are innovative and risk-takers, this is clearly an exciting time. For traditional recruiters and hiring managers who are unwilling to be aggressive, we predict that it will be an unhappy and frustrating next year. This is because those unwilling to change and adapt will encounter increasingly weak recruiting results as they fall behind their more aggressive competitors. And because the speed of change in recruiting is so fast, once you fall behind, you may never be able to catch up.