This is an exciting time for ERE. We're just a month away from the start of both the 10th Annual ERE Expo and our newly acquired SourceCon in San Diego, and both are going to be the largest since this recession began. (You heard that right — when's the last time that you were at a conference that was growing?)
I've got a couple of new announcements about what's happening here at ERE: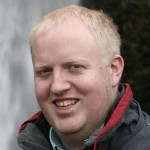 First, I'd like to welcome Lance Haun to the ERE team as our Community Director, with a mandate to reach out to the recruiting community and increase participation on ERE.net. Many of you may already know Lance. He has been an active and well-respected figure in the HR community for years, and he already has some great ideas about where to take our 50,000 member community next. Lance has a post up about how he landed the gig on his blog.
Second, I'm pleased to announce that ERE Media has acquired the Creative Excellence Awards from Landon Media.
The CEAs have been a fixture in the recruitment advertising world for decades, recognizing the best and most creative work in the field. They have a long and storied history. They were founded by the agencies themselves in an era when recruitment advertising revolved around the newspaper classified section. On a personal note, my first job in this industry was at TMP Worldwide. I remember the buzz and excitement around the CEAs every year, so I am excited at this new addition to the ERE portfolio!
Our first task as we put our stamp on the CEAs will be to make sure that they reflect that real work in recruitment communications today no longer just done in the newspapers, but across many media, and especially online.
The Creative Excellence Awards are going to be held in October at the upcoming ERE Expo 2010 Fall conference in Florida, and in the coming weeks we'll provide more details on the CEAs and how to be considered.
2010 is looking like it's going to be be a big year, and it's only February!