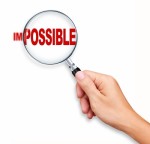 There is no such thing as an "easy fill" when it comes to recruiting. Every search will have its ups and downs, and it is our job as recruiters to overcome those challenges and provide results that will satisfy our clients. One of those recurring challenges involves working with clients who want a certain type of candidate, specifically: a candidate who does not exist.
It does not matter how talented or connected you are, inevitably you will come across a client who wants one person to take on the job of many, or who underestimates how much it will cost them to acquire their dream candidate. 
My company encountered one of these situations when we took on a search for a small healthcare organization. The client requested candidates with IT skill sets and backgrounds at some of their larger competitors. The problem was that our qualified candidates did not want to take that step back in their careers and compensation, which inevitably led to a road block in our search. We had to work with our client to reassess the job specification, and decide what they would be willing to give up moving forward (be that money, a different skill set, splitting the position into two roles, etc.).
While these search conundrums are hard to prevent, there are certain tools/concepts that make it easier to navigate the difficult situation:
Keep in regular contact with the client. At my firm, Reilly Partners, we make it our policy to work as true partners so that there are no surprises throughout the search process. Keeping them abreast of any developments will make it easier if/when a problem arises.
Provide data. A thorough market analysis will give the client proof that their ideal candidate does not exist, and it will also show them which people come the closest.
Keep an open mind. This goes for you and the client; sometimes finding a solution means having to adjust the job spec, increase the compensation, or even put the search on hold until the client is ready to make their next move.
My company uses these concepts in all of our searches, whether the candidate "exists" or does not exist. Either way, best practices can go a long way in getting you through any kind of search scenario.