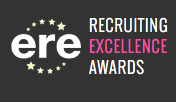 We've done college recruiting, mobile recruiting, referral programs, and career sites. We've done onboarding, technology, branding, and military hiring. Now we're ready for the final category: the talent acquisition department of the year, where past winners include, among others, cloud-computing company Rackspace, government contractor CACI, and foodservice giant Sodexo.
This award is divided by company size. First comes the small company talent acquisition department of the year winner.
That honor goes to Toronto's Klick Health. Its revenues are growing about 40 percent year over year, so there's heavy pressure to hire.
The company has assigned "Culture and Engagement Team Advocates" to help candidates through the interview process. The advocate's goals: ensure a positive candidate experience; identify quality candidates; be efficient.
Candidate experience is first and foremost. Klick contacts people within two days of interviews about the next steps, even if it's bad news. Candidates are encouraged (not discouraged!) to call if they don't hear back.
A "Get A Taste of Life at Klick" campaign was used to showcase one of the Klick perks: a concierge service that runs errands for people. Klick invited developers and others to use the concierge service for part of the summer by having them tweet to @KlickConcierge. Klick also handed out ice cream, Starbucks coffee, and lunch.
You may have heard of programs like all this before, but remember: this is a company only 400 or so employees.
It also held family events, like a night at Ripley's Aquarium of Canada and a night on ice with a skating clinic for kids.
About 1,200 people attended the events. 
These and other aspects of Klick's "experiential recruiting" increased page views and sessions on its career site for its target audience by about 50 percent. It added 78 new hires since the launch of the campaign, 168 more than the prior year's period.
The large company talent acquisition department of the year award goes to Spectrum Health. Spectrum has 11 hospitals, 170+ ambulatory service sites, an insurance company, with all in all more than 20,500 employees and 5,817 positions in a year.
Spectrum, using Kaizen, has increased the quality of its candidate slates and saved about 1,000 hours of work, while reducing time-to-fill by 10 percent, "driven by shifting metrics from a quantity to quality focus," it says.
Its focus on proper pre-closing techniques has resulted in an increased offer acceptance rate of 99.54 percent. More than 75 percent of candidates hear within five business days of "hitting a leader's desk," it says.
Hiring managers schedule their own interviews now. Recruiters recruit. Hiring manager and candidate satisfaction are above 90 percent.
It has implemented talent acquisition scorecards to help in workforce planning. Recruiters meet regularly with their service lines to provide business report outs.
Its recruiter dashboards allow recruiters to break down their process by manager or position, and then provide information during the meeting to help put together an SLA.
One judge says that "success is built on a well-executed strategy and I believe that is what has happened here. Every change, enhancement, and evolution required discipline and planning. Every move seems singularly focused on candidate experience and quality. Implementing training, metrics, and process will not only bring department performance improvement but solidify talent brand and help differentiate the overall brand in a challenging recruiting field."
Another judge says that "its closure rate of over 99 percent is the highest I have ever heard of in healthcare. The fact that over 75 percent of all candidates hear something within five days of hitting a leader's desk is exceptional. Seems they have learned to work smarter and quicker without sacrificing quality. Outstanding they have a veteran program as well."
Another writes that "I like how the recruiters seem to be acting as true trusted advisors rather than just order-takers." And from another judge: "I am jealous of the analytics and statistics that they use and I'm probably going to see how we can use some of their insights."
More here: its recruitment process, its talent acquisition scorecard, and Spectrum annual business review.