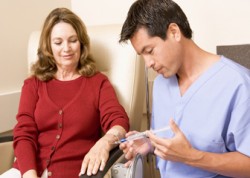 Regardless of the interview style or methodology used, there is one question that everyone should ask of a registered nurse in an interview. This includes all positions, from staff RN to Chief Nursing Officer.
What is your definition of nursing?
This helps you to sort out whether you have a professional-role-based RN or one who might only be there for the paycheck. A professional-role-based RN is a nurse who understands the complexities of the profession and is committed to placing the patient first, as opposed to a tas- based RN who is there to just clock time and take home a paycheck. If your organization prefers behavioral-based questions, take that question to the next level as a two-part question by asking the RN candidate to give you an example of when they exemplified the definition they just gave you.
You might say, "Are not all RNs professionals?" One just needs to understand the components of a profession to know that there are RNs in the profession who are not professional. Let me explain by starting with the sort of definition you are looking for and then I will touch on the difference between a technical and professional RN.
The American Nurses Association defines nursing as "the protection, promotion, and optimization of health and abilities, prevention of illness and injury, alleviation of suffering through diagnosis and treatment of human response, and advocacy in the care of individuals, families, communities, and populations." That is a long definition that many RNs will not be able to give you verbatim. However, the professional RN should be able to talk about and say things that are of a very similar nature. The responses between the professional and technical RN will be very different. Most times when I have asked this question, it has stumped many nurses, or was the one they needed the most time to think about before they were able to give their response.
The type of answers you want from a professional RN are statements or an explanation of caring, kindness, ethical, and wholistic care of the entire patient, an understanding that the RN is a professional who is accountable for themselves, and understands that they have a duty to society to place the patient first.
The technical, less desirable answer is when the RN describes their profession as a set of tasks, like medication administration, bathing, assessments, budgets, staffing, or worse yet, someone who assists the physician. While you might expect your RN candidate to do those things and to be competent in those areas, the professional RN understands that. It is a given that part of the professional responsibilities is to carry out tasks and orders, but it is in the manner in which they do it. The technical RN does not understand how to be professional, or worse yet, may not want to be a professional.
Can you teach a technical RN to be professional? I suppose, but only if they are open to it. This is not a simple task they can learn, but a way of being. A professional RN understands their role as a RN, their accountability to the patient and the family, their coworkers, and the organization, and will hold others to the highest standard of patient care.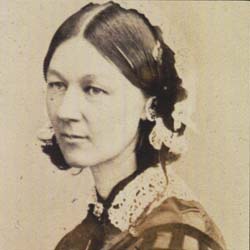 This type of RN embodies what we want to see in our nurses, like Florence Nightingale. Florence could easily point out the technical nurse. Those who only work as a RN because it's a good paying, stable job, and where you only have to work three 12-hour shifts; the one who does the minimum to maintain their employment and the minimum to maintain their own education, skills, and professional standards. It is those who do not say anything when another RN or staff member may be jeopardizing patient safety as it's "not their responsibility" to hold others accountable. Professional RNs do hold each other accountable for quality and safe patient care.
Your next steps:
Recruiters: Have a discussion with your nurse executive on whether this is a question they would like to you ask. Talk with you nurse executive about their nursing philosophy for the organization and how they would like to see RN candidates answer that question.
Nurse managers: What is your philosophy about nursing? Can you articulate it and share with your recruiters so that the right candidates could be screened early in the process? Even if used in the early stages of recruitment,  still include this question in the onsite interview process with the candidate and yourself or the team. Ensure your team who maybe interviewing the RN candidate understands this question and the type of response you want.
As organizations struggle to improve quality measures and patient satisfaction, which type of RN do you want on your team? The professional RN will help your organization obtain success in these areas. If an RN can give you a professional-based answer for the definition of nursing, you are halfway there in choosing the right candidate for your patients and organization.