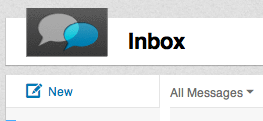 This article has been updated to reflect two items found in a previous version, that LinkedIn pointed out were incorrect. (updated again, 1/30/15)
LinkedIn, the No. 1 social network used by recruiters and sourcers around the world, is changing the game: it has decided to give it all away for free. This is a direct quote from their website:
"As part of our ongoing efforts to make search on LinkedIn more relevant and powerful for you, we're increasing the visibility of your extended network in search. You'll now be able to view full names and profiles for anyone in your extended network — 1st, 2nd, and 3rd degree — a level of visibility previously available only to paid subscribers. Previously, you would have only seen the first names with last names obfuscated for some search results, but you'll now be able to see full names and profiles of all results. This will help you find even more of the people you're looking for, and get yourself found more in return."
This is great news! Right? Well … hold on.
Here's the fine print:
"With this change, every LinkedIn member can search without restrictions until they hit the commercial use limit for search in any given month. If you're a power user of LinkedIn search, consider upgrading to a LinkedIn account that meets your commercial needs … "
So, to recap, search LinkedIn all you want. Once you hit your monthly allowance of free searches, you will have to pay. Unfortunately, no one seems to know what your monthly limit of searches is. I've heard some say 60 and others, 100. I think it depends on your search habits and history. The more you use it to search for people, the more limited the parameters. I have no proof. It's just a thought. Regardless, this is a shrewd move from LinkedIn that will likely cause several things to happen:
More people will opt into the premium version in order to get back to the unlimited searches they are used to. As these orders come in and everyone adapts, expect those search fees to rise.
Frugal recruiting organizations will become more strategic in how they use LinkedIn, so as to avoid premium fees. At the very least, their searches will become more coordinated. For example, one group of recruiters may compile a list of companies to target and divide that list amongst them. When searching LinkedIn based on companies, it will prevent some overlap when sourcing candidates, and thereby squeeze as much value as they can before the search limit comes up.
Using search engines to source the public profiles of LinkedIn members will begin to dwindle in effectiveness as LinkedIn makes a tighter grip on its data. I think it has not happened yet because LinkedIn appreciates the traffic search engines bring. That may change as its content from other sources (articles from "LinkedIn Influencers," for example) and its mobile campaign continue to pick up steam (in 2014, 47 percent of LinkedIn's traffic was from mobile).
Finally, savvy LinkedIn users will tinker with their profiles to take advantage of the new LinkedIn search engine code, Galene. Galene has been rolling out gradually over the past 18 months. Its claim to fame: a promise to return more relevant results from the entire LinkedIn database. What affects the algorithm is a mystery, of course, but an educated guess would be your location, how closely you are connected to someone with the skills you are looking for, and keywords.
Why I Bring All That Up
Now that LinkedIn has a search limit, only the top four results are seen by those using the free version of LinkedIn. (To be clear, this happens only after you have hit the commercial use limit for that month. You see everything until then.)
Jobseekers who want to be found by recruiters will have to spend some quality time on their profiles to ensure that they are seen by all recruiters at all times.
On the flipside, recruiters who opt out of the premium version will have to become very creative with their searches since they are dealing with very limited results. Perhaps they will upgrade their phone skills or look to other social networks like Google Plus, Twitter, and Ello. They will also have to make a more concerted effort when reaching out to these candidates, as every LinkedIn InMail must count. Why?
It used to be the case that once you sent an InMail and received no response, LinkedIn would give you a credit, and you would not be penalized for the cost of the InMail. Now, any unused InMail credits will continue to be valid for 90 days, after which they are lost, deleted, kaput. (As detailed here.) Fortunately, you will be allowed to purchase additional InMail. The upside to this depends on your level of membership. For example, the entry level Business Plus account now gets 15 InMails a month instead of the usual 10.
Of course, the bottom line to all this is that you want candidates to respond when you reach out to them. The key to a high response rate is personalized messaging. So, say "goodbye" to generic InMail templates, and "hello" to more relevant opportunities to job seekers who are approached as individuals rather than a possible lottery pick. Such being the case, expect more recruiters to team up with the marketing department of their company to help craft messages that appeal to a certain passive candidate. Look for those same recruiters to ask sourcers to find background information on those candidates to make their messages as personal as possible. 
Okay, that's enough.
Well, just one more thing … the LinkedIn changes remind me of the importance of good sourcing skills, how taking the efforts to personalize every message yields better results than a generic template, and why having a great employer brand is crucial. After all, the more quality talent you are able to attract, the less sourcing and recruiting you will have to do. Most of all, it forces recruiters to step out of their comfort zones, and that's a good thing; at least, every once in a while.