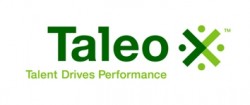 Oracle announced this morning it will buy HR software vendor Taleo for $46 a share, a deal worth about $1.9 billion.
It's the second major acquisition of an HR firm in three months, and continues an Oracle buying spree that's so far added some 70 companies at a cost of about $40 billion, according to Bloomberg.com. Last fall, Oracle bought RightNow Technologies, a cloud-based CRM provider.

The Taleo deal, however, falls far short of what SAP is paying for SuccessFactors. The German tech firm announced in December it would pay $3.4 billion for the HR vendor. The acquisition is key to "accelerating SAP's momentum as a provider of cloud applications, platforms, and infrastructure," the company said in making the announcement.
SAP has run into delays completing its acquisition. The deadline for the deal has now been extended for a third time to Feb. 15th while regulators, principally the Committee on Foreign Investment in the U.S., investigates the transaction. SAP said today it was waiving the requirement the investigation first be complete before the expiration of its tender offer. The company said it already has been tendered 86 percent of the SuccessFactors, enough to close the deal.
Although the Committee on Foreign Investment could squelch the deal, it's unlikely. Delays due to investigations such as the one encountered by SAP are typical. No deals, however, have been blocked as a result, says IDG News.
The Taleo acquisition isn't subject to those procedures, since Oracle is a U.S. firm.
Like other major software providers, Oracle is struggling to gain inroads into the fast-growing SaaS market. With companies turning to cloud services because of their efficiency and significant cost savings over buying and installing software on in-house equipment, tech firms like Oracle have been developing their own SaaS programs. Acquiring companies with SaaS products accelerates the process.
Oracle said as much in this morning's announcement. "Human capital management has become a strategic initiative for organizations," said Thomas Kurian, EVP, Oracle Development. "Taleo's industry leading talent management cloud is an important addition to the Oracle Public Cloud."
Taleo offers both SaaS provisoned HR software, as well as on-premises systems. The company has about 5,000 customers and 2011 revenue of $308.9 million.
Unlike SuccessFactors, which isn't profitable, Taleo has had two winning years in the last four. The company released its fourth-quarter and full year financials this morning, following the acquisition announcement. The numbers show the company lost 35 cents a share for the year. In 2010, it earned a penny a share. With adjustments for one-time expenses, including the costs of acquisitions Taleo itself has previously made — it bought Cytiva last spring — the company earned $1.06 a share versus 2010's 78 cents a share.
In both years Taleo posted a fourth-quarter loss of 2 cents a share. After accounting for one time expenses, the company earned 26 cents a share, beating analysts' 23 cent a share expectations. Its $84.8 million 4th quarter revenue was short of Wall Street's $86.8 million estimate.
The Oracle offer sent Taleo's stock up 17.23 percent, to $45.65 a share by early afternoon in New York. Oracle's $46 a share offer is 18 percent above Taleo's Wednesday closing price. SAP's $40 a share offer for SuccessFactors was a 52 percent premium over the stock's previous price. That differential in just two months lead TheStreet.com to suggest that the premium companies are willing to pay to get into cloud computing is falling.
"Cloud-based deal premiums are falling as investors and analysts correctly anticipate consolidation between technology giants and specialized cloud players," says TheStreet in an analysis of today's Taleo deal. TheStreet notes that the acquisition announcement is also lifting the stock of HR software vendors Saba, Kenexa, and Cornerstone OnDemand.
The price difference may have influenced three law firms to announce they are investigating Taleo's acceptance of the Oracle offer. The firms are soliciting shareholders as clients. Taleo has been sued in the past by shareholders.