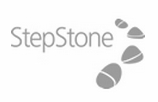 Recruitment tech vendor MrTed is being acquired by StepStone Solutions, a global talent management provider based in the United Kingdom.
The sale gives StepStone Solutions a stronger presence in the U.S., where London headquartered MrTed has been gaining brand awareness and growing its foothold, especially  in the SMB market since introducing the free ATS, SmartRecruiters, two years ago. StepStone also acquires MrTed's global customers using its SaaS talent acquisition product, MrTedTalentLink.
Consultant Naomi Bloom, who works closely with StepStone Solutions, blogged this morning that she believes the driver behind the acquisition was MrTed's SaaS architecture, and its customer base.
"These true SaaS capabilities, and MrTed's very desireable customer base of about 100 large, global enterprises, may well explain StepStone's interest in MrTed," she wrote.
Today's announcement, which carries the curious dateline of London and Texas (MrTed's U.S. office is in San Francisco), says little about plans for the future of the MrTed product line. No doubt StepStone Solutions will integrate MrTed's technical approach and its recruiting platform into its own talent management line. Whether it will continue the free SmartRecruiters service isn't known.
There's no word on the fate of StepStone's own recruiting product or how the integration will be handled.  However, in the announcement on the MrTed site, co-founder and CEO Jerome Ternynck says, "Our aim is to ensure that the integration of MrTed into StepStone Solutions has only positive results for our customers and employees, and I am personally delighted to be continuing to work with StepStone Solutions in an advisory capacity."
I emailed a StepStone spokesman asking about the future of SmartRecruiters and about the integreation, but with an eight-hour time difference between us, it may be tomorrow before I get a response.
StepStone has its roots in talent acquisition, starting as a job board in the U.K. in 1996. It began offering technical solutions several years ago, developing a line of talent management components that includes comp, performance, e-learning, etc. The company also has a separate talent acquisition solution that integrates with the TM suite.
StepStone was acquired by German publisher Axel Springer last year. In May, it sold off the software division, StepStone Solutions for EUR110 million ($144.9 million U.S.) to equity investor HG Capital LLC. Axel Springer retained the job board business.
The announcement of the MrTed acquisition was made today. Financial details were not disclosed.