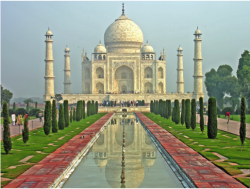 I'm a long time reader of ERE.net and the startup posts, and know Indian companies sometimes win ERE Recruiting Excellence Awards or are featured, but there's a lot of startup action going unnoticed. India's recruiting technology startups are fueled particularly by the growth in tech hiring which has been taking place owing to the large number of overall startups which are coming up and growing in the country.
Some of the interesting companies that I see:
Zuby — An Indian version of Glassdoor. As of now it has reviews and salary information (20,000 salaries from 1,100 companies). It's a team of three, spearheaded by a Pubmatic product manager who started this as a side project.
GrownOut — A social-referral-based sourcing startup. It recently announced a funding by Matrix Partners.
GreyTip — A payroll-SaaS company for smaller companies. It has over 1,000 customers and was funded by Blume Ventures late last year.
Talent Pad (erstwhile called Talent Auction) — in the same genre as Hired. It recently got funded by Helion Ventures.
Skillwiz — A functional skill assessment platform formed by an entrepreneur whose family has a background in the HR field. It has both a B2C and B2B product.
Zlemma — Based in U.S. and India, and I hear with early customers in Europe. These guys rank programmers based on a score it has developed (similar to some of the other companies around). Ex-finance quants from Morgan Stanley and Goldman Sachs are the founders. It has raised a Series A round from Nexus Venture Partners.
HasGeek — This is perhaps the most important community of techies in India. It runs a very popular job board (HasJobs.co) and organizes tons of conferences including PyCon, JSFoo, Droidcon, etc.
This the tip of the iceberg. There are a large number of startups popping up in India, some focusing on the domestic market and others globally. It will be interesting to see how this space pans in the months to come.
Image credits: Dennis Jarvis under Creative Commons 4.0