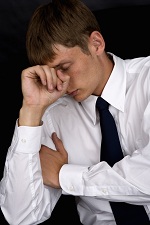 What would you do if the person interviewing you fell asleep? What Irwin did turned out to be worth $100. You'll find out more if you read through this week's roundup. And, as a little incentive to make it to the very end, there's a link to some nifty free marketing analytics tools.
One suggestion: You might want to keep a glossary of acronyms handy. Those of you who can correctly identify ANSI, ATS, SaaS, and SMB — you are excused from the glossary requirement.
Freshening Stale Resumes
When a resume is stale, but the skills and experience are just what the hiring manager ordered, what do you do? You call, you email. You don't hear back. Or if you do, you find out they're perfectly happy in the new job they started six months ago.
There goes your time-to-fill right down the drain.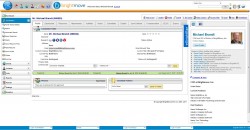 Of course, the bright move (watch what we did there) is to keep up with your prospects. BrightMove, the talent acquisition and staffing software vendor, thinks so, too. So just this week the company added a "Social Bar" to its toolkit. With a click of the 'sync" button, BrightMove will pull in your prospect's updated info from Facebook, LinkedIn, and other sites.
Now you know without waiting for that callback that your prospect has a new job and a better title than what you've got to offer.
Sure, this is something you can do on your own. And, you will, the first time you pull up a resume. Once you tag it, the process is automatic. BrightMove's COO Mike Brandt says everything could have been automated — no human touch required — but then no system is smart enough to know which of the hundreds of Michael Brandts on LinkedIn is the one in question.
It won't make sense to make the effort for every resume you get. But for your hot, if not immediately placeable prospects, tagging them when you get them and letting BrightMove update them for you, is, well, a bright move.
Jobaline

Matching, as anyone who has ever dated or recruited can attest, is an imprecise art. Yet that doesn't stop anyone from insisting there's enough science about it to improve the odds.
For hiring, I won't argue against it, which is why when I checked out Jobaline last year I admitted not knowing quite what to think. Besides the usual requirements matching and ranking, Jobaline introduced a "seriousness" quotient. On the theory that the more interested and committed a candidate is to a particular job, the more time they will spend filling in all the info the employer demands.
Whether there was any validity to a seriousness ranking, even the founder wasn't prepared to say.
A year later and Jobaline, as they say, has gone in a different direction. Today's Jobaline is a sort of job board servicer, where employers post jobs for free, then get to review the basic info about applying candidates. When you see what you like, you pay.
Founder and CEO Miki Mullor calls it "pay-to-pick."
The Interviewer Who Fell Asleep
There's nothing like explaining to an interviewer just what it is you can do for the company to make a difference — only to discover they're sound asleep. That's a pretty clear hint of what your job prospects are like.
Alas that happened to poor Irwin, who was on his first interview after graduating college. Turns out the interviewer was a narcoleptic who, after snoring away for a few minutes, awoke and resumed where he left off.
I don't know if Irwin got the job, but he did win $100 from OneWire for telling the most memorable interview story in the firm's contest. OneWire, as we noted in last week's Roundup, is a sourcing, tracking and, most significantly, matching system for the financial industry.
Quick Hits
Unrabble, the un-resume, SaaS ATS for the SMB market (we are partial to acronyms here at ERE), has just introduced a free version. It doesn't do a lot, but it will give you a taste of a world without resumes.
Looking for a way to measure your branding efforts, or the performance of your career sites (besides just counting apps), or your social media significance? Here's a list of 20 free tools. The list is intended for marketers, but then, isn't that what we're all becoming?
SHRM's latest ANSI standard proposal is available for comment. The draft proposal is on workforce planning.