Doctor pay is about flat, but psychiatrists' compensation is up 11.5%.
That's from a new Medicus Firm survey of 2,339 physicians, nurse practitioners, and physician assistants in the U.S, about two-thirds of whom are in a practice, with about a third in a residency or fellowship.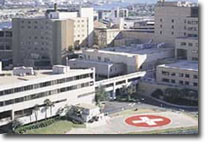 More on doctor pay follows in the chart at the bottom of this post. Before that, these other tidbits from Medicus, a medical-recruiting firm with 25 recruiters.
75% of respondents say they get inquiries about three times weekly about jobs.
Networking with colleagues (36%) was cited as the best resources for hearing of new opportunities, with recruiting agencies second at 29%. Physician job boards were just behind recruiting agencies, with journal advertisements cited the least.
Doctors, by far, want to be contacted by email, not by phone or text.
The chart below shows pay, not including benefits, and not including resident or fellow income.
| | | |
| --- | --- | --- |
| Specialty | Average | Percent Up (or Down) |
| Anesthesiology | $371,000 | (4.6) |
| Cardiology (all modalities) | $446,000 | (5.5) |
| Emergency Medicine | $269,000 | 5.5 |
| Family Practice | $193,000 | 1.0 |
| Gastroenterology | $455,000 | (3.6) |
| General Surgery | $331,000 | 1.5 |
| Hospitalist | $222,000 | 2.3 |
| Internal Medicine | $224,000 | (0.1) |
| Neurology | $263,000 | 2.3 |
| Neurosurgery | $649,000 | (3.9) |
| OB/Gyn | $293,000 | (1.4) |
| Oncology | $401,000 | (4.3) |
| Orthopedic Surgery | $510,000 | 1.4 |
| Otolaryngology | $381,000 | (2.0) |
| Pediatrics | $195,000 | 1.0 |
| Psychiatry | $231,000 | 11.5 |
| Pulmonary Medicine | $316,000 | 2.0 |
| Radiology | $449,000 | (6.0) |
| Urology | $407,000 | (3.8) |
| Nurse Practitioner | $84,000 | 3.7 |
| Physician Assistant | $109,000 | (10.6) |