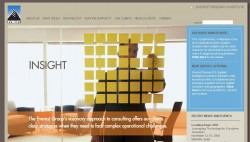 Despite mixed results with HR outsourcing, outsourcing parts or all of the recruitment process is growing as companies discover the flexibility and scalability that external worker provisioning can offer.
A new study from outsourcing research firm Everest Global suggests that while the recession is reducing the size of RPO contracts, interest is growing, especially among employers with 8,00-15,000 employees.
"RPO buyers are attracted to a value proposition with cost reduction and scalability elevated due to the current economic climate, followed by improvement of recruitment processes, access to best-of-breed options and technologies, and enhanced employer branding," said Katrina Menzigian, Global's VP of  Research.
Growth has been strongest among high tech and telecom firms, with the largest employers — those with more than 15,000 employees — accounting for about 60 percent of the business. North America and Europe are the focal points, but employers with a global presence are adopting RPO for their overseas operations.
In the report — Recruitment Process Outsourcing (RPO) – Moving Beyond the Pioneer Stage — Menzigian and her co-authors observe that one of the challenges buyers and RPO suppliers have is confusion over just what recruitment process outsourcing is. The report notes that buyers consider RPO to be "synonymous" with staffing and headhunting. Though there are certainly significant similarities, RPO, say the authors, "is a much more strategic decision that requires buy-in from senior executives and a long-term partnership with the supplier to achieve business output and outcome."
Because of the lack of clarity, RPO market entry by staffing and recruiting firms is common, though many lack the expertise, the report says. It cautions buyers and counsels suppliers that they must educate their customers about the differences between RPO and other types of recruitment outsourcing.
Perhaps the broadest message in the report is that RPO is not a niche, interim service to address a short term recruiting problem, but an increasingly important part of a company's recruitment strategy that depends on a close working relationship between buyer and supplier.
"There are multiple drivers moving this forward," Menzigian told me. While the anemic recovery has gotten more employers looking at outsourced recruiting, rather than adding in-house recruiters, Menzigian said another consideration is the technology. Not all companies necessarily want to manage an ATS or invest in upgrades or replacements.
The technology, therefore, is an ingredient in the strategic recruitment decision process.
If, though, there is one point to emphasize, Menzigian says it's that the RPO space is a dynamic one, with more companies entering the space as the business grows.