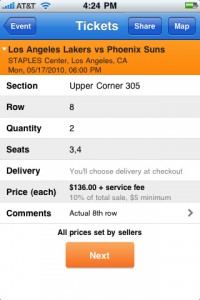 Employee referrals are up at eBay, the owner of such brands as PayPal and StubHub, up enough that it has candidates in a pipeline that is hasn't gotten to yet.
The percentage of hires coming via referral is about 32% at eBay, up about 5-8%, according to Debbie Roeder, the global talent attraction programs manager who oversees branding and messaging activities, referral and other programs, and works with the company's recruitment advertising agency, TMP.
Roeder's basic belief is that employee referrals are generally a better source of hires for all companies, hers included. She says people who know someone on the staff are typically "more suited to the culture," more likely to fit in, and have quicker ramp-up times, partly because they may get help from the friend who referred them. Also, she says, they tend to stay longer. Part of the reason for all that, she says, is that the candidate wants to make it work because their friend gave them the lead. And, they're probably going to be good or wouldn't have been recommended. "I don't just refer anybody," she says.
The company — Roeder not yet there — was, in 2010, trying to identify ways to increase the percentages of hires who came via employee referrals. It had an internal site for people to send in ideas of friends, but it didn't have a quick way to tell employees about jobs and have them tell their contacts, particularly through social media, about those jobs. Ebay employees had to think about who to send jobs to and didn't always think to send a job to someone they hadn't been in touch with in a couple of years, or met briefly, recently, at a conference, but didn't know terribly well.
Anyhow, it ended up choosing a tool through a company called SelectMinds, one I've mentioned before. Emails are pushed out to employees, listing jobs they can send to their contacts on LinkedIn, Facebook, or by the employee sending an email. Also, harder-to-fill jobs can get special treatment; for example, a manager could ask Roeder if she'd tell California employees only about a certain job in Silicon Valley.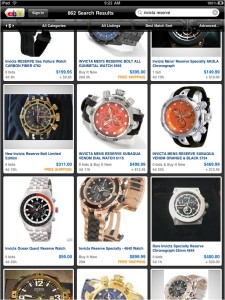 Semi-passive candidates can join a talent community, getting email updates about eBay careers.
It got the system up and running last year, and in the last six months of 2011, it hired about 158 people through the system, she says. Ebay received by way of referral 6,000 job applications from June 2011 through the end of this March, 2012. The biggest challenge at this point, she says, is "really looking at all the candidates who are in the pipeline. Our recruiters are so overwhelmed handling so many reqs." Recruiters simply haven't gotten to all the people who've come via referrals.
"There's a huge pipeline of people we haven't quite tapped into," she says, and they are "trying to figure out how to process them."
One big, and unexpected, benefit of eBay's referral push, she says, is related to internal mobility (an issue also being addressed by Cisco, among others). "Ebay is a big, spread-out company," she says, "and we're being able to bring to light that if you're thinking about changing, don't leave eBay, there's all these opportunities we have for you. That was an add-on we didn't anticipate much."