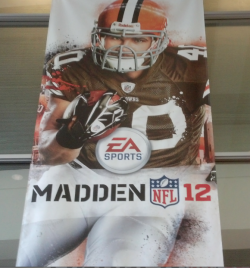 High pay, high housing costs, and an increasingly global recruiting environment have sent the recruiting market in California's Silicon Valley back to the late 1990s.
Leaders from Genentech, Brocade, Electronic Arts, and other Valley companies talked about Silicon Valley recruiting at a July 18 event at Electronic Arts, put together by, among others, Brenda Rogers of Roku (the streaming-player company sporting a 67% employee referral rate) with help from CKR Interactive's Andrew Gardiner, known by many as the founder of BAjobs.com.
Below are some highlights of that discussion entitled "recruiting top talent in the wake of a tsunami" put on by the Bay Area Human Resources Executives Council.
Moving From "Pay to Opportunity"
Nellie Peshkov, VP of global talent acquisition at Electronic Arts, is competing for talent on a worldwide basis, not just for creative folks like artists, but engineers to build platforms for video games. It's fighting for employees with companies like Microsoft and Google. "It's very difficult to compete on comp," she says, "especially right now when a huge element of compensation is stock. When you're competing with the promise of pre-IPO companies it's just driving your compensation up. We're going to have to introduce a disparity in our internal equity. We should pay what it takes for amazing critical talent."
In other words: some people are just going to have to be paid much more than others. She says the company's constantly reviewing offers, a "constant check and balance," she says, to pay enough but not go overboard. "You've got to do what it takes to get the right talent."
Brocade used to pay big bonuses — like 248% on average, according to Brian Pototo. Then, in mid-2010, bonuses went down to 98% and it was "complete sticker shock." The bonuses were expected, part of people's day-to-day living expenses. "It really, really exposed Brocade's salary and compensation structure," he says. "We moved quickly from selling the bonus to selling the opportunity."
Jon-Paul Ales-Barnicoat has been doing recruiting consulting for a variety of organizations — ''a serial consultant," he says, mainly for small- to mid-size companies and organizations looking for fresh starts. He says people — companies, recruiters — need to work harder on building personal relationships. He has no Twitter presence, and no Facebook page either. "You have to earn the right to make a candidate an offer in this market," he says. Recruiters, he adds, need to be prepared to answer: "Is it the right job? Is it the right organization? Are we going to live up to our end of the investment?" Candidates, he says, want their work to be special, to make a difference, and you need to convey how your jobs will do so (more on that from Joel Spolsky.)
Brad Cook, VP, global talent acquisition at Informatica (an ERE award honoree), is jousting with Google and LinkedIn for talent, and says his company is "competing on interest of work." At Informatica, you get to work with "Big Data" — a hot area. While not ignoring big-name schools, he believes in branching out beyond the Stanfords of the academic world. Taking someone from the University of Texas-Austin, for example, can save tens of thousands of dollars without sacrificing quality. At Cisco, his former employer, there were maybe 10,000 hires a year. Now, his firm may bring in 700, but, he says, "man, it's the hardest 700 I ever had to deal with."
Housing in Fantasyland
Andy Majoch (in addition to being the father of a one-year-old) is the staffing director at Genentech. It's a South San Francisco biotech, now part of the 80,000-employee Roche Group, out of Switzerland. He directs recruiting for the commercial, corporate groups, and global product strategy divisions, filling 1,400 jobs annually out of the company's 2,400 total annual hires.
Getting people to move to Silicon Valley is a bear, he says. A lot of drug companies are in the east coast or Midwest of the U.S. — take Eli Lilly, for example, in low-cost Indianapolis. Suddenly you're leaving your house on the lake for a studio condo in California. "We have to be extremely aggressive with our relocation," he says, "and extremely creative." For someone working for Genentech in Iowa, they can earn a California salary and lead the market. But for candidates Genentech needs to work in California, getting people to move is very hard. "We live in a fantasy world when it comes to relocation compared to the rest of the world," he says.
Genentech's recruiting department, Majoch says, can be summed up by the phrase "Go shopping when you're not hungry": finding scientists is a process that must be done at all times, at any time, and not merely when a job is open. He says his company may watch someone mature for years in their career before hiring them.
Lots of Shiny Objects
Joel Passen, co-founder and marketing head of Newton Software, believes "Facebook is the next frontier." He and others are highly interested in seeing what happens with Facebook's push deeper into employment.
Informatica's Brad Cook says that there are "so many shiny objects for us to play with" — a reference to the proliferation of new recruiting technologies — and he has tried a lot of them. Now, he's trying to cut back and not test every new thing. He's happy with Avature and Jobs2Web. "I'll bet my horse on Avature," he says, as a powerful tool of the future. Jobs2Web gives him good cost-to-hire metrics.
Genentech's Majoch says his team uses Salesforce.com, LinkedIn Recruiter, and Taleo, though the latter he isn't exactly in love with. Cook isn't too fond of his ATS either, saying, "I just want to blow mine up" (though admitting any ATS may drive him batty).
Back to Genentech: it's in beta with a homegrown tool, one it's using in its U.S. Commercial Staffing organization. Majoch tells me via email that "It's an interview feedback form and database — that records both the specific feedback on each candidate in a central database (resulting in a tightly organized feedback form for recap sessions) but also a tracking tool for how candidates from different companies fair in our process. The result of this is a very nice 'predictive model' that shows us, historically, how candidates from different companies perform. What this does is narrow our direct sourcing targets significantly and give us a 'memory' on interviews (and interviewers) for further refinement of our interview guides and 'outcomes and biography' based interview ideas (essentially a derivative of behavioral-based interviews)."
Majoch continues with the shopping-while-not-hungry metaphor I mentioned above, saying that this model helps the organization learn which "aisles to shop in when we are not hungry" to best "build our pantry" of talent for open positions.
Rethinking Metrics
Pototo says that over the last year and a half Brocade has been moving away from a reliance on the time-to-fill metric. It was causing bad decisions to be made as time went on and a job hadn't been filled. Brocade's now more interested in reports on things like quality of hire: how many of these salespeople we hired met quota? How many of those are still there? How many are on performance improvement plans?
Pototo says Brocade wants to know what candidates and managers think about recruiters' service levels. All this doesn't mean hire-time is ignored, he says — it's still happening, but it's not the end goal. "Recruiters follow their numbers, do the job, and it works out" — meaning time to hire isn't rising despite quality being the real holy grail.
Meanwhile, at Informatica Cook brought on an MBA student as a 12-week intern at $25 an hour, generating some awesome reports. He'll likely keep him a couple days a week after the internship. "A simple little thing like an intern," he says, "is a valuable asset."
Gardiner, from CKR Interactive, notes that when it comes to metrics, "the data is only as good as the person interpreting it."
Those doing the interpreting, says Pototo, are in demand almost as much as tech talent. He has been recruiting for about 20 years, some on each coast of the U.S., some as an agency recruiter. In northern California, "Recruiters have lots of options," he says, "they're the most well connected people in the Valley." 
A Tale of Two Valleys
My cab driver in Silicon Valley (Whitney) is a mother of two. On maternity leave the second time around, she was laid off from an administrative assistant job. So, she has temporarily taken up taxi-cab driving during the night shift, spending the day with the kids. In response to my question about when she sleeps, she says: "that's the first thing that had to go."
Looking for what she calls a Girl Friday job, she's a reminder that not everyone is a hotshot engineer, even up in Palo Alto, Santa Clara, Cupertino, Mountain View, Saratoga. From experienced "Cadillac university" grads to those with fewer skills like Whitney, the Silicon Valley job market — intense as some of its recruiting battles are — remains, for some people, awfully like the rest of the country.