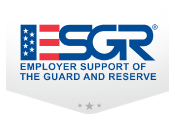 June marks the halfway point to meeting (or not meeting) the annual goals you boldly set many months ago. Check in on your hiring goals and get mighty clear on your results to date.
For many companies, the U.S. Department of Labor's new OFCCP hiring benchmark means an increased focus on military and veteran hiring. For other companies, aggressive goals were set to simply keep pace with industry leaders. Either way, not having a successful strategy could have big impacts on your business.
If you are missing the mark or your goal has fallen off of the radar … don't get surly, get strategic.
3 Tips for Getting Your Military and Veteran Hiring Back on Track:
The Power of One: For the rest of the year, boil all smaller goals down to just one. One bold, undeniably clear goal is essential to your success. Is your goal to increase military hiring at the management level by 5 percent? To fine tune your applicant tracking system so your metrics are solid? To launch a social media campaign highlighting veteran stories? The goal should be no longer than one sentence long. Consider it your motto until January. Balance what's probable (based on data and trend analysis) and what's possible (based on big thinking) and boldly declare the one goal for alignment. This singular focus will gain momentum and energize the team.
Reward Creativity With More Than a High Five: Host a meeting, toss out a few incentives and see how creative your team truly is. Recruiters are busy juggling candidates and hiring managers. Yet, when individuals participate in developing innovative strategies, they feel ownership of the goal. Make it a "safe zone" where no ideas are off limits. Be diligent about this.  If one idea gets instantly criticized, the ideas will stop flowing. If you have budget left, try a "Let's spend $1,000 today!" theme and see how quickly the whiteboards fill up with ideas. If you have no budget to spend, brainstorm ways to maximize free resources. If you have something to incentivize your team, now's the time to use it. It could be bonus money, movie tickets, lunch coupons, or a half day Friday. Find something that is unique and exciting, and be sure to recognize top contributors in front of their peers.
Focus on the Long-Term Strategy: If you have lost steam in your efforts since January, keep in mind that this is a long-term, heartfelt mission and you are not alone. Consider this: What if you already blew past your goal and hired way more veterans than you expected? Would you just stop and never hire another veteran again? Of course not. This is an ongoing effort and it requires your ongoing commitment.
Need some free or budget-friendly resources to add to your game plan?
Partner with the Employer Support of the Guard and Reserve, a branch of the U.S. Department of Defense. Every state has a chapter. Its mission is to support veterans in finding employment and help employers hire qualified veterans. This partnership can have lasting success. It's free. Tap into local military base resources andtalent networks while supporting this volunteer-based organization. Find your local chapter: esgr.mil
Seek recognition! Local news stations love the heartfelt efforts of companies doing good things for the community. If you have a military-focused event planned, notify your local television or news radio channels. Media coverage captures the attention of potential candidates and spurs referrals. Don't forget to highlight the coverage on your social media channels and website. And make it your mission to honor the veterans in your company regularly, not just on Veteran's Day.
Check out militaryconnection.com — this site is almost a decade old and has a strong baseline of followers. Consider purchasing a banner ad or space in the email newsletter, which is full of useful information that veterans and employers can use. As a bonus, the site has links to every major branch of the military, all in one place (total time saver for a busy recruiter).
Attend a conference: Shaking hands with and learning from industry leaders can kick up your strategy to a whole new level. The ERE Conference is a mecca of creative, innovative, powerhouse recruiters and leaders who share best-practices and trends. Take home every business card you can, put them within arm's reach of your laptop, and correspond with each of them after the conference. Years of conferencing will build your network and keep you attuned to changes in the candidate landscape.
Build a long-term strategy: A few weeks of strategic planning can lead to years of successful hiring. A clearly defined strategy will keep you focused.