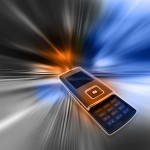 Most of you have heard that the hottest technology this year is mobile. Some of you may not believe it, and some of you will. Regardless, there are some major players in the recruiting world that are jumping on board with mobile recruiting technologies. Amongst them is Manpower, which just last week launched a suite of mobile talent applications that will allow employers and candidates greater on-the-go interaction with potential candidates.
Manpower's new applications, the Direct Talent Recruiter Mobile Application, the Direct Talent iPhone Application and the Direct Talent Candidate Mobile Application, provide innovative features via many different operating systems designed to bridge the gap between candidates and clients. Candidates can apply for a job using "Quick Apply" with their name, email address, and telephone number or with their LinkedIn®, profile. They can also connect quickly and easily with a Manpower branch office, search jobs by employment type — temporary, contract or permanent roles — and location, and receive notifications directly to their iPhone or other smartphones.
Says Jeffrey A. Joerres, Manpower Inc. Chairman and CEO, "Worldwide, Manpower is revolutionizing the way candidates and employers interact. As we enter the Human Age and experience tumultuous shifts around the world, it will not be technology that will define this new era but rather how we interact with this new technology as humans…The inescapable pressure to do more with less through the recession has awakened employers to the true power of humans, and it is human potential itself, empowered and unleashed via technology and more, that is emerging as the catalyst for economic growth."
The important part of his statement is on "how we interact with this new technology as humans." There is an incorrect belief in our industry that technology is evil and that we rely too heavily on it as opposed to the tried-and-true methods of building relationships and human outreach. Technology is supposed to enhance our activities, not replace them. At the end of the day, we are human beings connecting with other human beings, not auto-bots connecting with other auto-bots. The foundation of our business was, is, and arguably always will be making human connections and building relationships.
That being said, it is important to observe technological trends and take them into consideration when progressing in our business. A company as large as Manpower developing mobile tools for improved candidate experience should be an eye-opener for us. In 2009, Korn/Ferry also created a similar iPhone app called Korn/Ferry Connect, which was designed to help candidates connect with recruiters in many/any of its international locations. So while this isn't ground-breaking technological development, it's certainly trending in recruiting and worth paying attention to.
You may be thinking, "Well that's great for the candidates, but what about for me?" I'll bet you didn't know that several of your recruiting vendors also provide mobile tools — and have been for quite some time:
PC Recruiter launched a mobile-friendly site back in 2002.
Bullhorn has been mobile-friendly since 2003.
Sendouts launched Sendouts Mobile in 2007, which allows its users to access their database from their browser-enabled smartphones.
Last year, Kenexa launched its 2xMobile app which fully integrates with their talent management solutions.
The Hire Syndicate has a mobile app that connects you with community "pods" to do split placements.
…there are many others
So, what do you think? Should our industry be listening and paying attention to mobile trends that seem to be on the rise?
Our poll this week asks some questions on your current mobile activities and capabilities, and also asks for your thoughts on this from a third-party recruiting standpoint. We hope you'll participate: the best way to learn trends and thoughts in this business is to go directly to the source. Stay tuned for results to the poll next week!