Chatbot solution Wade and Wendy wasn't the only one raising money this month.
Phoenix-based Paradox, maybe better known for its voice assistant "Olivia," has announced that it has raised $13.34 million — almost double what Wade and Wendy raised — in a Series A round of funding.
An organization that prefers to keep things on the down-low, the identity of the investor(s) were not been disclosed. Launched in 2016, the company has been previously funded by its founder and CEO, Aaron Matos, who also still owns job board Jobing.com and career site builder Recruiting.com.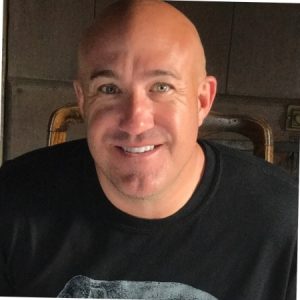 "We've seen tremendous growth and client adoption these last two years," said Matos. "In 2018, we tripled our revenue, doubled our team, and tripled the number of clients that we serve … We have a big vision for how we can transform recruitment and the talent experience with assistive intelligence. We're still early on that journey."
It's a good time to be in the automation and artificial intelligence game if you're a recruiting vendor. Competitors Mya has raised over $30 million to date and AllyO $19 million. Additionally, messaging pioneer TextRecruit was acquired by iCIMS in early 2018 and text-recruiting competitor Canvas was just gobbled up by Jobvite.
Both TextRecruit and Canvas have evolved to provide AI assistants as well. Bigger players like LinkedIn, owned by Microsoft, and Google have been leaders in the AI space for years, and those competencies are making their way into recruiting products, such as Recommended Matches and Smart Scheduling. Matos said he expects acquisitions in the space to start surpassing the $100 million level.
In addition to new funding, Paradox announced the expansion of its team with plans to double staffing in 2019, focused primarily on product, sales, and client success teams. Moreover, the company is expanding its footprint, opening two regional offices in Dallas and Chicago.
Matos is no stranger to growing footprints. Before the Great Recession hit the job board industry like a sledgehammer in 2008, Matos' Jobing.com was growing rapidly throughout the Southwest and South with elaborate office spaces. It even had its name on an NHL arena in Phoenix. Matos is quick to point out that growth in Paradox will always have an eye on sustainability, avoiding the challenges of the past.
"We focus on putting our clients first on our mission to be the most candidate-centric company in the world," said Matos. "We have the capital to continue to grow, innovate, and serve our clients, who entrust us to help them transform their talent experience. Our growth rates and amazing clients are a testament to that."
Paradox is also being recognized around the country. Last month, it was awarded the Talent Solution Impact Award by Recruiting Trends & Talent Tech for the company's accomplishments in enabling stronger recruitment performance in business and driving industry market trends. Additionally, it were recently accepted into the SAP.io Foundry program, a competitive process that selects seven businesses out of an applicant pool of over 100 startups.
Paradox' voice assistant "Olivia" is assisting employers in more than 60 countries, communicates in over 36 languages, and assists over 150 employers and staffing agencies.
Disclosure: Following the acquisition of my business, I was an employee of Jobing from 2009-11.