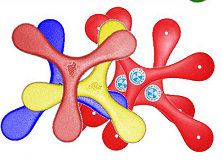 We started measuring quality of hire a couple of years ago. What started out as a simple exercise to see how we were doing turned into an interesting experiment. We realized in order to save the company money and increase productivity, we needed to measure quality of hire and sources of hire together. The results were interesting, and in one case the result was actually surprising.
There are a few hire-quality formulas out there, and you can make it as simple or as complicated as you deem necessary. In our case, we took the simple route.
Quality of hire is defined as the percent of new hires who pass their one-year anniversary and score at least "meets expectations" on their first review. For example, we grouped together all the new hires from the first quarter of 2010. We then ran a report dating to the last day of the quarter a year later, 2011. We determined what percent of those hires were still employed and were not on performance improvement plans, etc. We did this on a quarterly basis.
This is simple but effective. It doesn't matter whether the employee was a poor performer, an excellent worker who was disillusioned, or a job-hopper.  Ultimately, the business is negatively impacted if it loses talent in the first year, or is dealing with a poor employee.
The results of our experiment have been illuminating.
I, like all of you, believed and kept hearing that employee referrals were the best source of hire from a quality perspective. However, I had difficulty finding data that actually backed that up. Being analytical, this was important to me. So we started measuring Quality of Hire from a Source of Hire perspective globally. The results are interesting:
The #1 ranking for quality hires: former employees. This makes sense. Former employees have experience with the company. They understand the culture, and have a desire to return. So naturally are likely to stick around.
The #2 ranking for quality hires: passive candidates. These are people who are not looking for jobs and have been sourced by our internal recruiters. Generally, passive candidates are usually happy to lukewarm about their jobs, or are possibly too passive to make a change.
#3 ranking for quality hires: employee referrals. Referrals are not at the top but they still score impressively. More importantly, referrals account for a much greater percent of our new hires than former employees and passive candidates.
#4 quality hires: staffing agency hires. Most of our agency hires are in the EMEA region and have proven to be pretty good from a quality perspective.
#5 quality hires: contractor conversions. This one surprises me. I was of the impression that the "try before you buy" credo was a good one, as contractors could assimilate into the company culture and there were no surprises regarding expectations.
#6 quality hires are job boards. Disappointing, as this is an easy source to advertise and mine candidates and has also been our second-largest source for external hires behind employee referrals.
There was a 10 percent variance between the fourth-best source (agencies) and the best (former employees), so not a huge difference in the top four sources and quality of hire. However, contractor conversions and job board hires trailed former employee hires by 20% and 25% respectively, thus resulting in a trend of unsatisfactory hires from these two sources.
This is an interesting and revealing exercise. Granted, there are many factors that affect why an employee will succeed, leave, or be let go in the first year. We are not addressing those here. We are addressing the sources for new hires: which ones show a trend for success and which ones don't. This is extremely important from a strategic standpoint.
In our planning, we can focus on putting more resources and effort toward the good quality hire sources, such as employee referrals, passive candidates, and former employees. We can also put greater efforts into qualifying and assessing candidates who come from less-successful sources such as job boards and current contractors. As an example, it is not our intent to stop using job boards, as they are a great source for branding and attracting, but we will take greater care in ensuring candidates are better qualified from a position and cultural perspective. By improving our focus in sourcing, we can directly improve the bottom line and the overall financial health of the company.