Two medical recruiters are the new owners of recruiter community and discussion site RecruitingBlogs.com.
Noel Cocca, owner of Novo Medical Careers, and his partner Tim Spagnola bought the four-year-old site at auction Tuesday for $95,000. The two also have a small blog they started last year, RecruitingDaily.com.
"We're both very excited about this," Cocca told me by phone, not long after RecruitingBlogs founder, Jason Davis, revealed the identity of the buyers. "I don't know what we'll do with RecruitingDaily, but we're going to keep the status quo on RecruitingBlogs."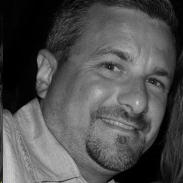 No changes are planned, said Cocca, adding that it works well as is. What they do hope, he said, is to grow the audience and participation. "We might add something ," he said. "I really can't see us making any changes."
"The philosophy that Tim and I share," Cocca said, "is we are open people. We believe in simplicity. And to pay it forward."
A periodic contributor to the site, Cocca said he and Spagnola have long been fans of RecruitingBlogs. When Davis decided to sell it and return to hands-on recruiting, Cocca said he and Spagnola immediately considered buying it. "We had already started our own blog, and we both just wanted to make a contribution, to put something out there," he explained. RecruitingBlogs "trumps it (RecruitingDaily) in every way."

Acknowledging that $95,000 "is a lot of money," Cocca said they don't have any specific plans on monetizing the site beyond the occasional ads and sponsorships already there. "We're very new" at trying to monetize a private website, Cocca said, adding, "I don't see banner ads all over the site."
Nor, he added, will the 28,000 members begin receiving email blasts. While Cocca said, "I do see a value in being able to communicate with the community," his mailing business — Accurate Mailing Services — wouldn't be involved. "It's a direct mail service."
Cocca, who was on vacation in St. Kitts in the waning days of the auction, joked about making bids via his phone from the airport and elsewhere. "It was exciting," he said with some understatement.
The deal is expected to close next week. Davis will work with Cocca and Spagnola during a transition.