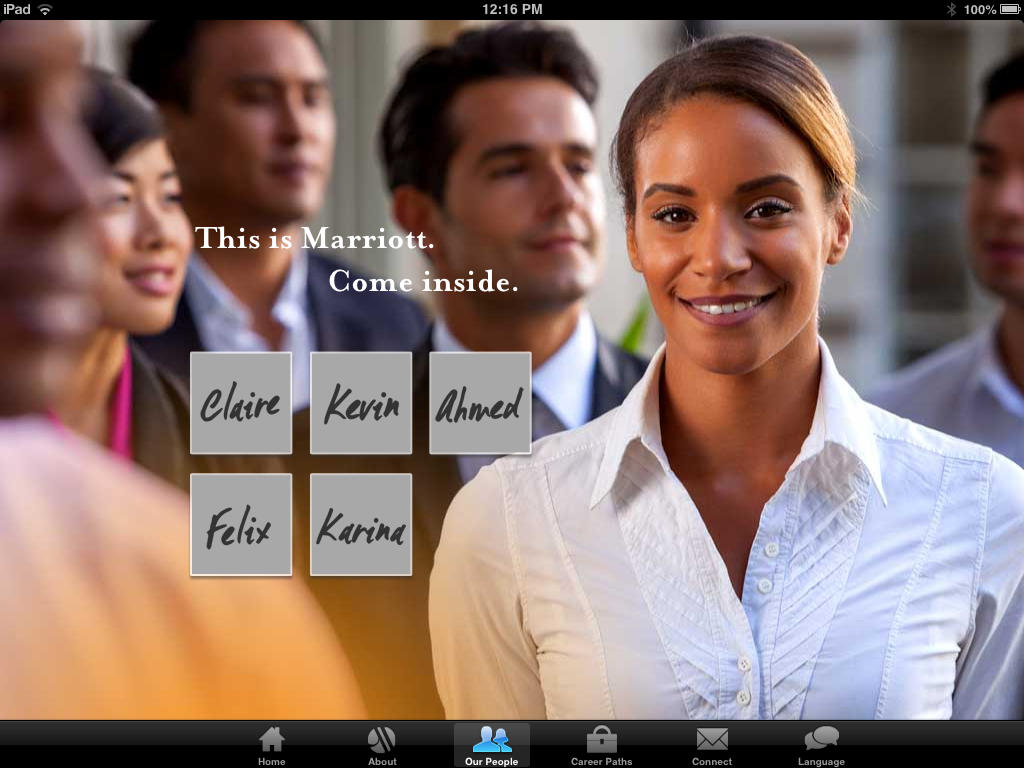 Marriott is launching a new application today for iPad users, aimed at European job seekers.
The app is (appropriately) called "Marriott Jobs in Europe," and is in English, French, German, and Russian. It features stories of the hotel's general manager, sales, housekeeping, and other employees consistent with the company's theme you read about in December.
Evviva Brands helped develop the app, which is particularly targeted toward younger audiences.
Meanwhile — getting back to Marriott's mobile launch last year — one interesting thing that has been added to that site is a commute-estimator tool. The site lets you toggle on a car, bus, or walking icon to see how long it'd take to get to work. I found that it underestimated the time I'd need to commute to a bartender job at one of the LA locations; but, a cool tool nonetheless.