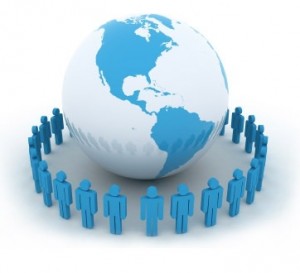 In a report published today by the Association of Executive Search Consultants (AESC), the worldwide professional organization for retained executive search consulting, key trends indicate a professional service undergoing change as client demands broaden on a global scale and the industry adjusts to the impact of the internet.
AESC President, Peter Felix, commented: "Our latest report confirms trends that we have seen developing over the past decade that relate directly to the development of the world economy, the increased sophistication of clients and the growth of technology. Retained executive search consulting is adjusting to the changing environment by broadening its scope and range of services, by growing its global footprint and by concentrating on enhanced value at the top end of the market. As the world economy regains its footing the outlook for executive search is most encouraging".
Key conclusions of the report show:
Demand for retained executive search services has grown significantly in the past ten years due to globalization, industry restructurings, and the shortage of executive talent created by changing demographics and demand from the emerging markets.
Executive Search is today a globally based professional service as search firms expand their coverage into more than 70 countries.
Search consultants have become more specialized, with industry and functional practices now common.
The level of assignments has become more senior as the lower end of the market has become commoditized due to the internet and social media.
Many search firms have been asked for, and provide, a variety of leadership consulting services which include assessment, executive coaching, succession planning, and board advisory work. This trend is expected to continue and may become a more significant part of executive search revenue and practice in future.
Executive search is now a mature profession which has established itself as a critical management tool to enhance organizational effectiveness and competitiveness. Its future is bright but its dynamics are changing.
For more information, visit www.aesc.org.