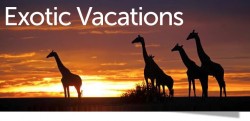 Well-designed corporate referral programs can produce amazing results. Unfortunately, those results are often reduced by failing to maximize the number and type of motivators that drive employees to make high-quality referrals. In some organizations, 30% of the employees make all of the referrals, with the other 70% of employees being inactive. I have found that data-driven referral programs have a much higher response rate because instead of assuming that program administrators know how to motivate, they instead use data to identify the most effective motivators.
If you are a recruiting leader and you want to increase the quality of referrals and push the volume to near 50% of all hires, this article highlights the best practices in the area of employee rewards and motivation.
Motivating Employees to Make Quality Referrals
If you want to get the most impact out of your corporate referral program, you need to shift to a more intelligent and data-driven approach. Some of the motivational and reward approaches that I recommend are listed below. I've broken them into six distinct groups.
A Formal Referral Program Is Required
Assuming that employees will naturally make referrals as part of their job is a disastrous assumption. If you don't have a formal referral program with defined motivators and effective processes, you can normally only expect between 3% and 7% of your hires coming from referrals each year.
A Data-based Approach for Identifying the Right Motivators Is Required
Rather than guessing as to which motivators are the most effective, use a data-based approach to find out for sure.
Survey referring employees — start by surveying a sample of employees who make referrals, and every employee who makes a referral who is actually hired. Simply ask them what aspects of the program were positive and which could be improved. Also ask them specifically what motivated them to make their latest referral and include a list of other possible rewards and motivators. Ask them to indicate which new ones would excite them.
Survey non-referring employees — survey a sample of employees who are not active in the program and ask them to identify any barriers to participation. Also include a list of possible rewards and motivators and ask them to highlight the ones that would most likely increase their participation.
Benchmark other firms — work with other firms to identify and then share the most effective and new approaches for motivating employees to refer.
Trial and error — because even initially successful motivators lose their effectiveness over time, periodically change the rewards. And if necessary through trial and error, identify new ones that work. Obviously you should also drop motivators that no longer produce results.

Motivating Without Cash Rewards
Rewards are helpful but are not essential in driving referrals. Offering a reward certainly helps to get the attention of your employees, but only 11% of employees report that they make referrals because of the "opportunity to earn bonus income." Experience has shown that firms with extremely well-designed programs can reach over 50% and even up to 70% of all hires from referrals without paying any cash rewards. Some non-monetary approaches to consider include:
"Refer for the team" should be the primary motivator — instill in your employees that the primary reason that they should refer people is because "the team wins when it has the best players." Helping the team or the organization is a superior motivator (even if you also offer monetary rewards), because it turns referrals into an opportunity to provide their teammates and themselves with the very best coworkers. Everyone wants to work alongside the very best, and having a superior team also increases the likelihood of business success and the subsequent performance bonuses. On average, only 30% of employees make referrals for the good of the team and the organization, but ideally the number should be closer to 90%. "Referrals for the good of the team" work much better when you educate employees about their superior capability (as opposed to recruiters) for making contacts, building relationships, and assessing potential candidates.
Recognition is powerful — the recognition of individuals who make successful referrals can be a powerful tool. For example, a personalized note or call from an executive thanking the employee who has made a high impact referral is a cheap but powerful approach. Employees can be given a nice referral T-shirt, a pin, or a plaque/certificate to hang in their cubical. A once-a-year luncheon with the CEO for employees who have made successful referrals is also an attention-getter.
Offer prize drawings — a cheaper but almost as effective alternative to offering cash rewards for every referral is to hold a quarterly prize drawing where every employee who has made a successful referral during the period is eligible. Unusual vacation trips or car leases make great prizes because they have proven to get everyone's attention.
Non-cash rewards — if you can't afford or don't want to offer large prizes or pay cash rewards, also consider providing a product sample or a handful of free movie tickets for the whole family. Other no-cost prize options include a reserved parking spot or first choice of vacation, equipment, or shift schedules. Also consider placing the employee's picture in the lobby or work with advertising to allow individuals who successfully refer an opportunity to appear in regular company product advertising.
Make referrals part of performance appraisal — add making successful referrals to the performance appraisal process, so that employees and managers both know that you take the referral role seriously. Also include making successful referrals as part of the promotion criteria.
A sandwich board in high-traffic areas — sometimes a simple sandwich board or sign notifying employees of an immediate opening is all you need to remind your employees to provide you with a name.
Ask new hires during onboarding — simply adding a component to the onboarding process where you ask each new hire for referrals has proven to be an effective tool. The employees don't normally expect a reward.
Offer them a choice — rather than offering the same reward to everyone, it is sometimes better to give employees a personal choice by allowing them to select their reward from a list of available choices.
What Is the Right Amount to Offer?
If you're going to offer monetary rewards, here are some approaches to consider.
Experiment with reward amounts — there is no magic payment amount, so use a data-driven approach. Experiment and then track what works and what doesn't. Periodically adjust your bonus amounts because offering the same rewards without refreshing them almost always gets stale. Periodically experimenting with different approaches can allow organizations to accurately scale their incentives and adjust rewards periodically based on the current response rate.
Start low — start low and work your way up in reward amounts rather than starting high (it's hard to cut reward amounts without employees noticing).
There are limits — often after you reach $1,500, additional bonus amounts have a low ROI.
Pay more for key jobs — referral amounts usually reflect the salary for the job. Obviously high-impact jobs should get a higher reward amount.
Vary rewards with the unemployment rate — as the unemployment rate increases, you need less money across the board in order to get good referrals. The reverse is also true.
Benchmark your competitors — with social media connections, your employees will know and compare your firm's referral rewards to the amounts that your competitors offer. You don't have to match their amounts but you do have to be in the ballpark.
Offer a "hard-to-hire" or "kick-up" bonus supplement — as a general rule, the harder the job is to fill, the higher should be the reward. If you're having difficulty filling an individual hard-to-fill job, offer a higher "kick-up" bonus or contest prize for a brief period of time in order to see if it makes a difference. In some cases, the hiring manager is willing to pay this bump up bonus.
Stunning bonuses can get everyone's attention — although rewards over $5,000 are unusual, in extreme cases rewards of up to $25,000 have been offered.
Other Powerful Reward Options to Consider
In addition to varying the amount of reward, there are some other reward-related options to consider. They include:
Offer a charity donation option — some employees are concerned about the appearance of making referrals for self-enrichment. As a result, offer the option of donating part or all of the reward to charity. This option can excite those employees who are more concerned about helping others and being altruistic. The charity option is especially effective when there is a potential conflict of interest or when senior executives are involved in making the referral.
Consider a "prize patrol" approach to celebrate referrals — consider making a public display and celebration out of the process of rewarding an individual referral prize. This public display excites and it may cause competitive individuals to increase their referral efforts.
"Gross up" your bonuses — grossed-up bonuses (where the employee's tax on the reward is prepaid) can be stunning because they allow employees to see, receive, and keep all of the reward.
Supplement the reward based on performance — consider offering a supplemental reward for referring those who turn out to be top performers (based on their above average performance appraisal score at 6 or 12 months after hiring). Also consider increasing bonuses for diversity hires, for longer-than-expected retention, or if the hire happens to be a key employee from your top competitor.
Reward for names only — often top employees are extremely busy and do not have the time to capture an updated resume from a hot prospect. Consider offering a small reward (up to $100) for simply providing the names of obviously qualified candidates. In some cases, top employees are willing to provide "names only" referrals without expecting any bonus. Simply having the name of a top performer is sufficient because regular recruiters can easily handle the follow-up and the selling of the prospect.
Reward employees for referring top prospects who are interviewed — consider offering a small reward to employees (up to $140) for each of their referral candidates who are "good enough" to be invited in for an interview or who make it to the finalist list (even though they are not hired). This can further excite employees who "come close" but don't actually have their candidate hired.
Offer small rewards for "first-time" referrals — consider a small reward for employees who participate in the referral program for the first time, whether their referral is hired or not. Potential small rewards might include a $25 gift, movie tickets, or a Starbucks card.  
Offer small rewards to your referred applicants — some firms reward the applicant who was referred. To thank them for their time, consider offering small rewards or product samples for all referrals who are brought in for an interview.
Offer rewards to non-employees — expand your referral pool by offering to pay non-employees for referrals (i.e. contract employees, temps, vendors, corporate alumni, or retirees). If you do that, remember that you must report those payments to the IRS.
Reward managers for meeting their team quota — measuring, recognizing, and rewarding managers for reaching the referral goals assigned to their team is a high-impact approach to consider.
Do Not Do These Things
Don't pay equal bonuses — prioritize jobs in the referral program because all jobs do not have the same business impact. All key jobs are eligible for the referral program and jobs that are easily filled using traditional recruiting channels are often excluded from the referral program.
Don't delay payments — delaying payment of the reward is a huge mistake. Pay immediately and don't make receiving the reward contingent on anything, unless you want to purposely kill motivation.
Final Thoughts
There is no "one-size-fits-all" approach to offering referral motivators. Instead, identifying and then "dialing in" the most effective motivators requires constant data-gathering. Closely matching rewards and recognition to employee interest and expectations is far more important than the amount of the reward. And whether you use monetary rewards or not, make sure that your employees see the direct benefits to them and their team of becoming 24/7 talent scouts.