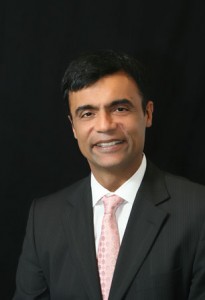 HR software maker Kenexa will have a lot to talk about at its annual Kenexa World Conference later this month in Philadelphia.
That's because Kenexa announced today that it has agreed to acquire compensation specialist Salary.com in an all cash offer for $80 million, or $4.07 per share.
According to a press release from Kenexa, "The agreement has been unanimously approved by the board of directors of both companies, and Salary.com's board intends to recommend that the Salary.com stockholders tender their shares in the offer."
Salary.com, based in Massachusetts, makes software that helps businesses and individuals manage pay and performance, and, is very well-known in the HR space. Kenexa says that it expects to close the transaction for Salary.com in the fourth quarter of 2010.
Analyst Kris Tuttle at Seeking Alpha lists three things that "investors may or may not like" about this deal:
The price at just under 2x sales is reasonable. However Salary.com hasn't grown much in the past two years, thanks in part to the weak employment market. Worse still, the company has done little to control spending and has been losing money at an $18M annual rate.
Due diligence has been limited and Kenexa participated in an auction process, which means that they are likely to discover far more information once the deal closes and there are bound to be some negative surprises.
Current customers of both companies may demand price concessions before any benefits of "cross-selling" can materialize. Most of the management commentary has been focused on opportunity but we know corporate customers are also interested in leveraging consolidation to get better "bundled" pricing."
Tuttle added: "At the functional level the acquisition makes plenty of sense given that Kenexa has been focused on "talent management" and Salary.com has been in "compensation management" and on-demand HR solutions. Both companies have the same business model which is the classic on-demand/SaaS model we have all grown so accustomed to…. (But) as with most acquisitions, the value is going to be in how Kenexa can aggregate an excellent combined customer set with a rich set of data for better decision making and more efficient businesses processes."
Kenexa CEO Rudy Karsan said of the deal, "We believe there is a tremendous opportunity to take Salary.com's best-in-class compensation management solutions to Kenexa's customer base, which includes some of the largest corporations in the world. In addition, Salary.com has several thousand customers that provide a fertile opportunity for Kenexa to deliver our suite of software, services and content. We believe Salary.com's acquisition by Kenexa is a major positive for both of our respective companies, employees, partners, customers and prospects."
The acquisition of Salary.com by Kenexa is part of an ongoing consolidation in the human resources space. Although it is small potatoes compared to something like the Aon-Hewitt deal earlier this summer, it does show that larger players in the HR space are looking to make deals that help to round out their product offerings so they can offer a wider array of services and software for end-to-end customer solutions.
This doesn't suggest that the "best of breed" product approach is dead, just that companies like Kenexa see an opportunity to leverage and perhaps up sell their customer base if they can offer a wider variety of software and services across the board.
So, don't be surprised if you see more of these kinds of deals in the months to come.
(This story was originally published on TLNT.)