The big vendor news this week was the acquisition of The Marcus Buckingham Company by ADP.
It's not so much the size of the deal — TMBC is a boutique performance management consulting and services firm; no price was announced. Instead, the significance of the deal is two-fold: It continues ADP's march to become a complete full services HR provider, and it's a bet that the trend toward leveraging analytics and data to improve performance will continue to accelerate.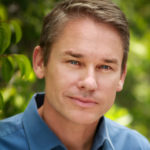 Marcus Buckingham achieved widespread notice in 1999 with the breakout bestselling book, First, Break All the Rules, which he co-authored with others in the Gallup organization. He has since gone on to write or co-author several others, all on the subject of talent management and how managers can and should use data and analytics to improve productivity and engagement.
His company, TMBC, works with with some of the largest companies showing them how to develop better managers and use data to identify individual strengths and build high performance teams.
In a blog post about the acquisition, ADP said, "We believe that having a data and research-driven approach to talent is now more important than ever." The acquisition gives ADP access to StandOut, TMBC's cloud-based performance and talent management technology tool.
It's a solution that implements the trend toward constant feedback, dynamic teaming, engagement measurement and the development of unbiased performance data.
Here's a brief look at other vendor developments: