Blame it on Google. Or maybe Microsoft.
For almost two decades, the applicant tracking business sort of shuffled along like a tortoise in the mud. Innovation only happened when customers screamed loudly enough, or startups made a big enough splash that they had to listen, and act.
Jobs need to show up on Google? OK, fine. Mobile-friendly? Ugh, OK.
As long as customers were tied into long contracts and no one else was innovating their face off either, the incentive to bring a wide breadth of features to a product that's historically a static database of resumes just wasn't there. Just keeping the lights on was enough.
Then the world started to change. Google made the world's information easy to access. Marketing kept bleeding into recruiting, with products like Hubspot and Marketo showing everyone how lead funnels, email marketing, and ROI worked. Social media made everyone comfortable with online profiles, and iPhones made them perfectly happy doing it on a device the size of a human hand.
The asteroid that got everyone's attention, however, was Microsoft dropping $26 billion for LinkedIn. When that happened, talent management was no longer a $1 billion game, it was now a game for the likes of Google and even Facebook. And the arms race began in earnest.
Thanks to Hire by Google, Google for Jobs, Facebook Marketplace, Facebook @Work, LinkedIn being LinkedIn, and doing things like video, Insights, and an ATS, things have been turned up to 11. And the disruption is being felt everywhere. No one is immune.
Taking on Google and Microsoft in a game of innovation is akin to bringing a knife to a gunfight, so traditional players are now forced to make acquisitions and roll the dice on strategic partnerships in order to survive. I've covered many of the job board moves here in the last couple of years, and now the ATS market is feeling the heat.
Which brings us to this week's news that Jobvite, an applicant tracking system that first made news 10 years ago by bringing HotJobs' boss, Dan Finnigan, on board as CEO to run things, and letting companies better use social media, which amounted mostly to being able to share jobs on Facebook, has made a big move.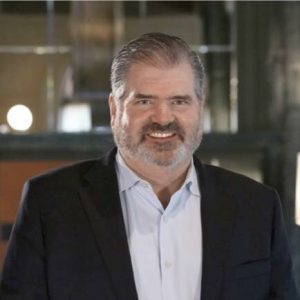 Totaling more than $200 million, K1 Investment Management announced a majority investment in Jobvite this week.
K1 and Jobvite also announced three major acquisitions as part of the move, gobbling up Talemetry, a recruitment marketing company, RolePoint, an employee referral solution, and Canvas, a text recruiting and messaging application.
The move will let Jobvite provide a suite of services to customers that includes sourcing, engagement, hiring, onboarding, and retention within a single platform.
The company also highlighted the benefit to job seekers, who will now have a unified user experience.
"Our focus is to help leading companies win top talent and build the best teams with an award-winning candidate experience," said Finnigan. "K1 provides unparalleled SaaS expertise and vast resources that, in combination with these four trailblazing companies, will offer our customers the most comprehensive solutions, knowledge, and services available in the market."
No question, this is a big swing for the fences, and something to be applauded for the shear guts it took to put together. However, it was also a move that Jobvite probably had to make in today's keeping-up-with-the-Joneses environment if it wants to be in business a decade from now.
"This is big news for the talent acquisition industry. With the backing of a major growth equity partner like K1 Investment Management, Jobvite has an immense opportunity ahead — as evidenced by the immediate acquisition of three differentiated recruiting solutions," said Kyle Lagunas, IDC research manager for talent acquisition and staffing. "This newly extended suite sets them apart among other recruiting platforms with an enterprise-grade solution that positions them well in the broader talent acquisition category."
In a world where Microsoft is Coke and Google is Pepsi, you'd better be Dr. Pepper or Sprite when there are limited spots at the soda fountain. To its credit, Jobvite just gave itself a pretty good shot at being a solid vertical player in this evolving talent-management landscape.
Not a bad place to be, if they pull it off.