When Dan Finnigan took the reigns at Jobvite over a decade ago, it came as a surprise. Before joining the 15-person startup in 2008, he was a senior vice president at Yahoo! Hot Jobs, the third-largest job board in the U.S. behind Monster and CareerBuilder at the time.
"I am excited to join a team that is producing impressive growth with a one-of-a-kind product that market-leading companies are rapidly adopting," Finnigan said back in 2008. "I am struck by how Jobvite's innovation is based on their insight that successful talent acquisition involves all employees.
"I am also impressed by how Jobvite integrated candidate sourcing, team collaboration and social networking into a seamless application — one that is nearly effortless for the organization to launch and use."
In an ever-competitive ATS landscape, Finnigan helped Jobvite grow into a serious player, competing with the likes of iCIMS and SmartRecruiters. Most recently, he orchestrated a deal that saw Jobvite acquire three companies, including Canvas, RolePoint, and Talemetry.
The era is over, however, as Finnigan has stepped down as CEO of Jobvite.
"It's time for my next adventure and challenge," said Finnigan. "I am fortunate to have worked with so many wonderful, talented people who made it all happen, for our series of smart, supportive investors, and for our wonderful customers — especially those who took a chance during the epic 2008 downturn on a tiny startup."
Replacing Finnigan as Jobvite CEO is Aman Brar, the founder of Canvas, the same company Jobvite recently acquired. I interviewed Brar for my podcast, following the deal, where he talked about synergies the companies enjoyed after launching Jobvite Text, powered by Canvas, in July 2018. "If Jobvite Text hadn't been successful," Brar said after the acquisition, "we're probably not part of the team today. But it was very successful."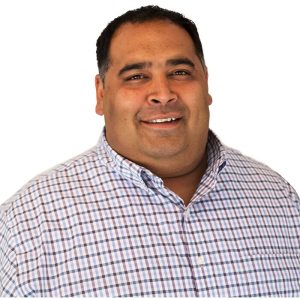 Brar doesn't have much of a past in recruiting technology, which may have some scratching their heads. Canvas, for example, was just launched in 2017.
Before that, Brar was president at Apparatus, a software infrastructure management service, and also cut his teeth in SMS at ChaCha, a text-messaging search engine of sorts, as vice president of business development.
Nevertheless, Brar is confident his ability and passion to innovate will win the day.
"I'm thankful for Dan's advice, mentorship, and friendship," Brar said. "Jobvite, Talemetry, RolePoint, and Canvas are incredible companies with incredible people. Together, with our combined depth and data, we have a unique opportunity to drive innovation and business outcomes in this quickly evolving marketplace. It's going to be fun."
While currently headquartered in San Mateo, California, the company has a footprint in Indianapolis, with Canvas and Jobvite both having office space. There's been no announcement on how executive labor will be divided or where specifically it will be located. Jobvite employs about 400 people globally and counts the likes of LinkedIn, Premise Health, Zappos.com, and Blizzard Entertainment as customers.
Finnigan isn't going away entirely, however. He'll stay on as an investor and advisor. But he'll also take a moment to catch his breath. "I look forward to a summer of family, travel, and jamming with the band, followed by the next big thing," Finnigan said. "I can only hope it's half as special."