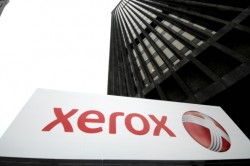 Careers today aren't what they used to be. After serving in the Army and attending college, my father started his career in the early 1960s as a high school English teacher and head coach of the football team. After a few years he decided he needed to make more money, moving his young family to Florida to join Pan American Airlines as a college campus recruiter. His third — and last — job started two years later with a move to Xerox. After 34 years as an HR executive he retired from Xerox in 1999, concluding a four-job, 40-year career. And it's a work history you likely won't see ever again.
My father's "Mad Men" generation did in fact average four jobs/employers in their career. But if you are in your twenties working today, you can expect to hold 10 jobs before you retire. If you also work in California in the tech sector, you can expect to hold 14. One reason is this: It used to be exceptionally rare for companies to lay people off. In fact, in the 1973-1974 recession, only 30 percent of the expenses companies cut came from layoffs. In every single U.S. recession since then, that percentage has grown significantly. During the last recession, 90 percent of the expenses cut were people –8.5 million of them.
It's no surprise everyone working in America today feels they have to fend for themselves when building their career, that no company will keep them long enough to offer them career growth. So regardless of their industry, workers are always looking for another job. According to our annual Social Recruiting Survey, 61 percent of employees are open to or actively looking for a new job; and more than 30 percent of employers expect new hires to stay just two years or less.
Today, there are not enough qualified people to fill most of the recent and future jobs — because they require some form of college education. Technology, including the Internet and software, is transforming business and work. Economic growth is eliminating low-skilled labor, but creating an explosion of new jobs requiring specialized high-level skills. The automobile industry now says that jobs lost in our most recent recession were typically filled with high school graduates. Just years later, they are hiring workers who have had at least an associate college degree to run the increasingly sophisticated technology on the assembly line.
The problem is that today only 70 percent of our high school freshman will graduate, fewer will attend college, and our colleges are not generating enough science and technology graduates to meet demand. We simply are not allowing enough foreign skilled workers to make up the difference. As a result, only 20 percent of the working population will be qualified for 60 percent of the new jobs generated in the next 10 years. This means that the workers and employers who do have the education and skills to thrive in these new jobs will be in big demand — and they know it. Many have no desire to even work for big companies and instead are seeking self-employment, or entrepreneurism.
Employee loyalty has changed. A tumultuous economy sends many into unexpected layoffs, and employees watch this happen to themselves, their co-workers, or their connections at other companies. The life-time employer with the gold-watch job anniversary doesn't exist anymore. A growing majority of the workforce embraces the new dynamic of regularly changing jobs.
Fast Company recently deemed these workers as "Generation Flux." It's a culture shift that can't be ignored, under-appreciated, or avoided. As recruiters and HR professionals, it's our job to embrace this change and figure out how to steer this trend to become a positive benefit vs. a negative hurdle. Employers want to entice an employee to stay, and do the best job while they are around. But regardless, they should be prepared for any employee to potentially leave in a few years. Today the thing employers should have a long-term, steady relationship with is recruiting.