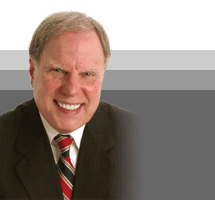 What if there is a signed 'retingency' agreement (retainer fee paid with a refund clause in case of non-performance) that goes just fine in the case of the retained position being filled and fully paid, but the candidate's wife is also hired for another position within the organization, but not paid for?
Facts: Client is a hospital in North Dakota that hired a director of surgical services and his wife. We were paid for the director but not for his wife.
Candidate's wife's resume was submitted by us, but the client arranged the interview with her directly.
Search agreement clause states:
Our fee is always due and payable once you hire/employ or utilize the services of candidates who have been referred either directly or indirectly through our efforts.
Client, once notified of fee due, claims that the agreement was solely for the position we were retained for and no other position. His wife was hired for an administrative assistant position with a $24k per year salary, and they said that had they known there would be a fee due, they would not have hired her due to the ease of locating someone with this skillset. Of course, the primary candidate's longevity could have been affected had she not been hired.
Delighted to reply.
Some call it "retingency" and others "container." They're two synonymous words designating a hybrid retained-contingency fee search. But the placement law analysis is the same as a "straight contingency fee" arrangement.
Absent a job-specific fee arrangement that states the target position, a full fee is due for each placement.
In this case, you "referred" the second candidate (the placed candidate's wife) pursuant to your search agreement by submitting her resume.
If there are no additional facts, that fee is yours!