What do you suppose ZoomInfo is up to?
The company launched Fresh Contacts a month ago offering participants two months free access to the ZoomInfo database just for uploading their personal contacts. Upload one or one thousand contacts, it's all the same – two months' access to the 45 million contacts and 5 million company profiles ZoomInfo claims.
Without a doubt, it's a shot over the bow of competitor Jigsaw, which built its leads business on an early faith in crowdsourcing.
But as you'll see shortly, there could be more afoot here than a front-on challenge to a competitor.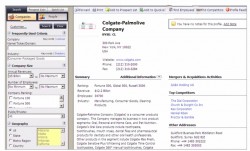 Enlisting users to provide content is not unknown at ZoomInfo, where the subjects of its machine-created profiles have long been able to correct and update them by "claiming" them.
But this wholesale pitch to users is a first for the company that built a business by aggregating personal and corporate information. Spiders quarry nuggets from all over the visible Web, which are then assembled into profiles.
"The center of our success is technology, and it always will be," CEO Sam Zales told me at the outset of a GotoMeeting presentation Tuesday. "The secret sauce is really how we connect the dots."
Even as he was saying that, he was introducing the company's three-legged stool, which, besides the spidered, processed, and packaged profile content, and the "claimed" profiles, now includes the user-uploaded contacts.
The Fresh Contacts program is one of those win-wins. ZoomInfo gets fresh and updated contacts for its database. Participants, many of whom are expected to be job hunters, get free access to the database, which can make the difference between a resume in an ATS and one that goes directly to a hiring manager.
The contacts themselves get to say yea or nay to being included in the database.
This third leg of the stool is no doubt giving Jigsaw some indigestion. Founded in 2003 on a faith in crowdsourcing, Jigsaw built a community of loyal players who earn points by uploading or correcting contacts. You can buy contacts or trade your points for them.
Like ZoomInfo, it has company data, crowdsourced and presented in wiki style.
Both companies have their limitations. Jigsaw's contacts are pretty good. The carrot-and-stick reward system tends to keep them fairly accurate. But voluntary contributions of business-card info means the bigger the company, the better the data. Smaller companies, where there are fewer players in the Jigsaw system, are less well-represented and what info there is tends to be staler.
ZoomInfo spiders keep its data fresh, especially the business intelligence. The downside, though, is that machines aren't very good at telling one John Doe from another. And then there's the matter of individuals and companies who make an effort to hide addresses and direct dial contact info from the search engines and the "leads" companies.
What if, though, you could combine the self-correcting mechanism of a Jigsaw, with the machine updating of ZoomInfo? And what if somehow you could convince everyone they just had to maintain a personal profile, the way LinkedIn has?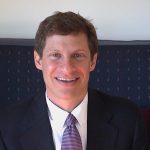 I ran that scenario past Zales as we were talking. There's no doubt, he said, that users can mediate spidered content to improve its accuracy. They do that on Wikipedia very effectively. And spiders more quickly can keep a profile fresh and current.
But building a social network such as LinkedIn's is not easy. That may be why Zales was emphatic in saying, "I want to be clear that we don't want to be called a social network."
LinkedIn, he told me, is a complimentary service to ZoomInfo. You can research companies and individuals on ZoomInfo, then go to LinkedIn to see if there is someone in your network who can help open a door to the company or the contact.
Still, something Master Burnett joked about at the Social Recruiting Summit is germane here. Burnett, who's managing director of John Sullivan's consulting firm, was poking fun at the digitally illiterate executives who run America's companies when he said that their LinkedIn profiles are stuck at around 12 percent complete.
That struck a chord when I mentioned it to Zales. ZoomInfo's spiders could build those profiles and keep them fresh, while the execs would only have to police them.
They can do that with their ZoomInfo profile now, but few do. After three years, not quite a million profiles have been "claimed" by their owners. LinkedIn hit 50 million profiles this year, all of them created by their owners.
See the potential? Zales does. I asked him if my scenario was behind his curve or ahead of it.  "You're right there," he said, somewhat ambiguously.
While ZoomInfo might not aspire to be a social networking site, there's no reason it couldn't partner with one.
If that's the direction Zales is taking the company, he didn't let on. In fact, the Fresh Contacts program, as it is currently structured, is all about growing the ZoomInfo contact database, rather than building a community. At the end of the two months of free access, users have to start paying if they want to continue. At $1,000 a year, the casual user and the job hunter will bow out.
But Zales is a savvy business executive with a background in marketing at American Express and B2B online sales. So he has not put an end date to the Fresh Contacts program and told me it could continue, perhaps with some changes.
Perhaps with something akin to a community?