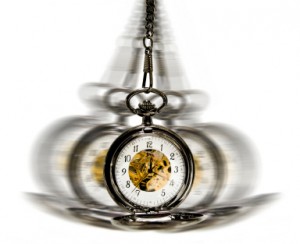 Well, first off, I sure hope that you join us at the upcoming Fordyce Forum 2010. Even though it's in Las Vegas, why gamble with your sales success!! (gee, I bet you never heard of a gambling analogy for a conference held in Vegas. Don't worry, yes, I have just annoyed myself as well).
Anyway, I will be hosting a great session on Thursday June 10th from 2-3 p.m. where we will discuss, quite frankly, the most powerful persuasion techniques that exist! These have been proven across all sectors, countries and businesses and are key for you to implement in your business! I'll summarize the key elements that we'll discuss here so that you can get started on them right now. However, in our live session, not only will we go through each of these in much more detail, but we'll discuss some other KEY ones and will also give you great examples of how you can and should implement these for YOUR business!
The fact is that most of these will seem obvious and you know they work. You also will notice that most of these have somehow been sprinkled into various scripts or trainings that you have attended before. Now, you can see WHY they were put in there and WHY they work! I will show you how to use each of these throughout your staffing or recruiting business or desk!
Again, this is just a teaser for you. To REALLY implement these, we need to see you in sunny Las Vegas SOON!
PEOPLE WANT WHAT THEY CAN'T HAVE
That's right. You learned that when you first started dating! It's also why advertisers always create "scarcity" and why you need to create a sense of competition for both your clients and candidates! This is key to make your candidates want a job more and to make your clients want to select your candidates!! And IT'S EASY!!!
PEOPLE WANT WHAT OTHERS WANT
Sure, this is tied a bit to the above. But people like to do what others like to do! yes, it's true! It's why 3rd party stories sell better than telling your own story! It's why you also sprinkle in how popular a candidate or client is, etc. We'll really have fun with this one!
RECIPROCITY
Quite simply, human beings feel obligated to return favors! If you give them something for free or provide free value, they will psychologically feel a need to give you back in return (ie with a referral or accepting a job or giving you an order). It even works when they give out free samples in the supermarket. Sure, they want you to see how good the product is, but they know that when that sweet old lady gives you a taste of those muffins, you feel a bit of an obligation to buy. There are many ways you need to implement this now!
COMPARABILITY
People will buy or be convinced if you simply try to make your choice much more reasonable when compared to other alternatives! A great example that I was taught over 20 years ago was by Anthony Robbins who shared the success of the Girl Scout who sold the most cookies EVER back then! Instead of asking people to buy just cookies, she FIRST asked each house to buy a $100 charity donation to the girl scouts and tried to convince them why it was for such a good cause. Although the vast majority turned her down (but, hey, a FEW EVEN PAID THE $100), her next question was "well… can you at least buy a few boxes of cookies?" By comparing this option to the $100 donation (even though she didn't expect it), SOOOO many more bought her cookies! Get it?
CONVICTION
So much is written on this and you know it's key. We'll explain though JUST how powerful this can be to assure you get sendouts for ALL candidates you ever submit! Or how you can get the temp position to start MONDAY. PERIOD!
FEAR OF LOSS/PAIN AVOIDANCE
Sure. You've probably learned to "stir the wound" on the candidate side. But, why?? Well, the concept has really been proven that people will work MUCH HARDER to avoid pain then they will to seek pleasure or gain. You will spend hours perhaps trying to get back $20 that was taken from you, but won't put too much effort into making $20. This is a key key area and we'll uncover why it is so powerful and how you must be using this throughout your business!
PEOPLE LIKE PEOPLE WHO LIKE THEM/FLATTER TO THE MOON
Yes. It's true. People will like you more and be convinced by you if they feel you like them! "Duh, Neil. This is so obvious." Well, is it? Do you take advantage of this to give the client feedback of how the candidate just complimented the client. Gee, Mr. Client. You two really seemed to have bonded. He has been on a lot of people and met a lot of senior managers, but he said you were one of the most personable and impressive people that he met"!
Ok. We have a lot more, but you get the gist.
So, we can't give away all of our secrets. But these, again are proven and they all work!!!!. AND, they work better than any other methods on this earth!! So, join me where we can really get into these in detail and really show you many different ways and places where you can sprinkle these into your day to day and become even more successful than you already are!
Carpe Diem.
Neil