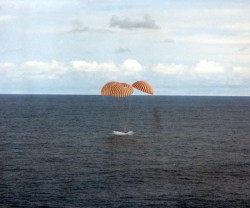 I returned from the HR Technology expo — a place to look at what's new, what's improved, what's interesting. Well, that's what it used to be. Now it's déjà vu all over again. Not much seems different from the past few years. Ten, even five years ago, HR technology was exciting. Now the industry has reached a plateau. Changes in products are incremental, if that. John Malone, CEO of eQuest, put it well: it's like love songs. All the memorable ones have already been written. It's tough to come up with one people will remember. John's a former professional songwriter. so he would know, but that's an accurate assessment.
There were a few products of note in an otherwise dull field.
The first is Jobvite.
I've known Jesper Schultz, the founder of Jobvite, for several years. He was way ahead of his time when he started the company. His original idea was to offer a simple way to tap social and professional connections to distribute and promote jobs. That has evolved into a full-fledged ATS with powerful sourcing capabilities tied to social media. The company has an excellent product and has a single-minded focus on improving sourcing capabilities. It's easy to get off track here, adding bells and whistles that have little practical use or add any value, but Jobvite has resisted that temptation and the product in its current inception does an excellent job of keeping the focus where it matters for recruiters.
As an example, recruiters can specify which groups of employees to distribute particular job openings — say, the sales staff for sales-related openings. Targeting avoids sending job openings to employees too frequently and increases the probability of getting relevant referrals. The product also allows recruiters to search through their own connections on social networks to send jobs to narrowly defined groups. It even allows employees to control the frequency and number of referral requests they receive.
Overall, Jobvite is a great application that makes using social media very practical for recruiters. The value of this approach needs to be emphasized because there still exists a widespread fallacy among many employers and recruiters that social media is "free" and simple. neither of which is true, as I've recently written.
The other product of note is Leverage, which can be best described as a Facebook for businesses. Leverage essentially allows an organization to create a private, internal social network for employees, where they can share personal and professional interests, knowledge, and collaborate on projects and tasks. This isn't exactly a recruiting tool but it has the potential to be one. Leverage has a unique way to visually see internal networks based on various criteria: location, function, department, etc. A recruiter can use this to gauge their own level of influence and where to focus their efforts in any particular search. The more forward-thinking recruiters can use it to learn where they need to build-out their networks.
Leverage is intended to improve collaboration between employees, help employers know more about the talent they have in their employees, and understand the informal networks and power centers that exist. The challenge for most employers is that, just like Facebook, adoption of such a platform is going to be uneven. A small group will be wildly passionate about it — the same kind of people who share everything from their children's accomplishments in kindergarten to the cause of the rash on their (pick the body part you've read about). The majority will use it some, and a small group will not participate at all. For organizations that are overly political, not much may get shared at all. This is why Leverage may have more value as a recruiting tool than as a source for innovation and generating great new ideas.
Ten years ago such conferences were exciting places. There were new products, things was moving online, and there was a great deal of automation. I'm reminded of a scene from Apollo 13, where NASA can't get the TV networks to give the mission much coverage. Going to the moon was not very interesting after the first time. The same is true here. Enthusiasm for the event seems contrived, and it shows. The conference does have awards for products. but unlike ERE where one has to demonstrate success or excellence to get an award, these are based on someone's assessment of a product's potential. So not too many people take these seriously. Sort of like the Nobel Peace Prize.
Publisher's Note: The HR Technology Conference is one of the most influential events in our profession, so ERE.net has devoted significant coverage to it. John Zappe wrote several articles from the floor of the show, and you can read them here, here and here. John Hollon at our sister publication for HR professionals, TLNT.com, wrote a wrap-up of the event.